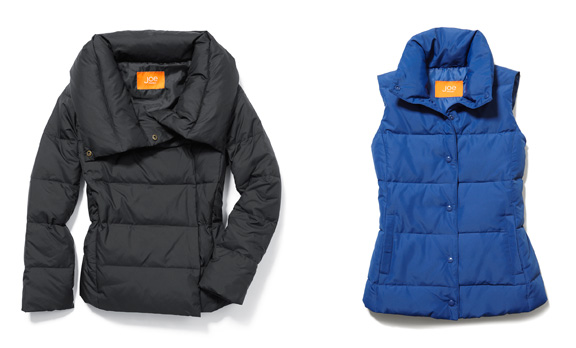 My first Joe Fresh down parka was a press gift when they opened their first standalone store in Vancouver. I got an extra-large so my husband and I could share it, for dog walks and running out the compost (which we sadly don't have anymore because it is bear bait.) Their down is fantastic, it is good quality, keeps you warm (that's what feathers and down do!) and it is very, very well priced. Last year I bought two cocoon shaped puffas in their sale ($30 each!), one for myself, and another one in extra large which I was going to use to turn into a bunting bag for the baby on the way (a down bunting bag from Canada Goose sells for $250. No thanks, since they will only be able to fit into it for 3-5 months.)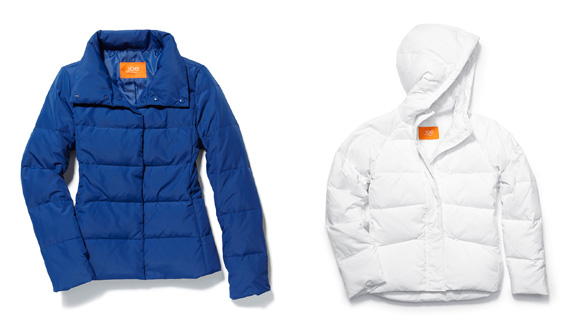 I didn't end up making the bunting bag because it turns out the extra large fits me very nicely right now, in my eighth month of pregnancy. Anyway, now that you know the life story of my Joe Fresh puffa collection, I'd just like to say that they are great products, and the ones pictured here would make fantastic winter coats. Plus, the prices are amazing, even if you don't get them as a media gift or on sale. The pieces above range from $49-$89.
P.S. Joe Fresh, can you make down puffas for kids, too? Please!