Rebecca Bree is a beautiful new store that opened in Vancouver, which has such pretty stuff that it deserved a mention on Searching for Style. But for all of my non-Vancouver readers, I have something for you, too. I interviewed their buyer, Christina Nadolski, so this post is also a bit of a follow up on my Fashion 101s about the role of a buyer (see parts one and two.) I was really interested to find out from Rebecca and Christina that they consider a size 8 to be a medium (woohoo!) So for all you people out there that think the fashionable world is all zeros and twos, think again. A lot of the luxury customers are much bigger than that, and that was also the case at Holt Renfrew (both worked there for a significant amount of time) when larger sizes sold very, very quickly. That's not only an interesting little fact, but also a wake-up call to small brands who think the world revolves around a size 2.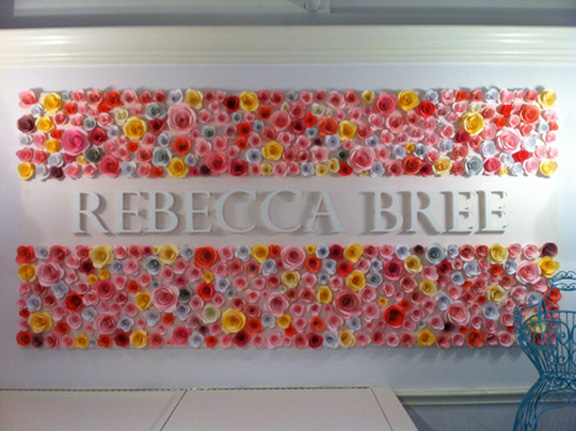 Anyway, amongst photos of Rebecca's gorgeous new store, which sells all sorts of lovely brands like Tibi, Smythe, Lulu Frost, and the best every nightwear brand, The Sleep Shirt (yes, that was shameless self promotion) I've included a mini interview with her buyer, Christina.
Searching for Style: What's your job title?
Christina Nadolski: Buyer for Rebecca Bree boutique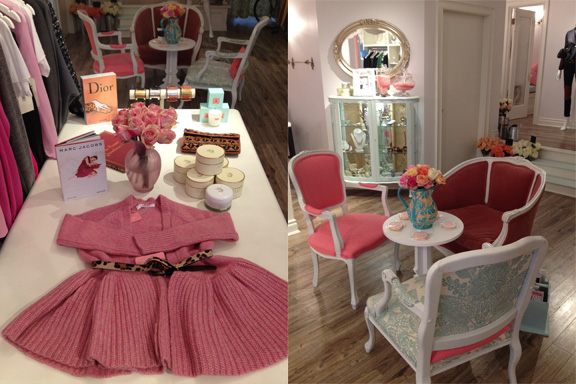 SFS: What are your main responsibilities in your job?
CN: Inevitably it's the quest to find stunning pieces that provide confidence and expression on an individual level.
SFS: What's your education, and what did you do before you got to this stage?
CN: My mom opened a high end clothing boutique when she was pregnant with me so I was immersed with fashion from the very beginning, I took my first steps in a Paris showroom. So I had an excellent teacher, but I've worked my way up. I wanted to earn it so I started in the back opening boxes, steaming clothes, pricing them, merchandising. Then I hit the sales floor, learning what customers wanted what they needed, constantly watching and listening to reactions of every item. I've worked in wholesale and I've been an assistant to the best. With all my experience, when I'm in a showroom picking clothes there's an immediate sense of where, what, and who.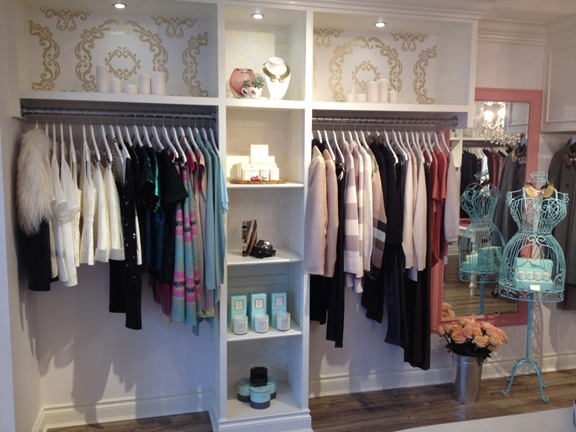 SFS: Who else is on your team, who do you report to and who reports to you?
CN: Rebecca and I report to each other, we are excited to build a dream team at the boutique. As a buyer I report to everyone, namely customers and sales staff.
SFS: What is an average day like for you?
CN: There isn't an everyday, that's what I love about it! During buying season it's a lot of traveling, 14 hour work days and numerous fashion orgasms. Back in Vancouver, a day can consist of being buried in paperwork or being on the sales floor. I research for my job everyday, I'm constantly learning new things.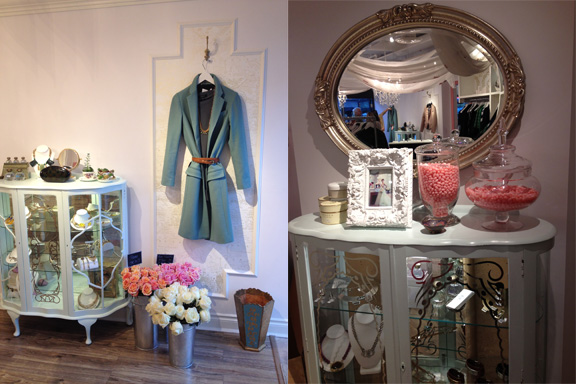 SFS: What are important skills to have as a buyer in your type of position?
CN: It's a fine blend of knowledge, psychology and experience. It's also important to have zero ego, I'm not buying for myself, I'm here to fill a store with must haves for everyone else!
SFS: What do you look for when buying new lines?
CN: Fit and fabric are two of the most important things in an item. So my first focus when looking at a line, new or established is the fabric, if it's not a good quality then the fit doesn't matter. Also every good designer should display originality and that "je me sais quoi" factor. An artsy whim with the fabric, whether it's a print line like Erdem or folding and draping like Lanvin or Roland Mouret, it should have an individual attitude, a look.
Rebecca Bree, 3680 West 4th Avenue, Vancouver, BC. www.rebeccabree.com