BROUGHT TO YOU BY MARISOTA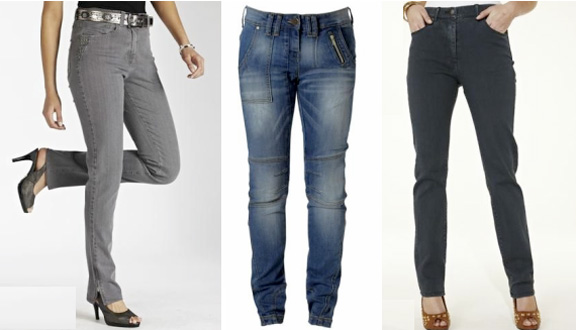 I've heard far too many times about the lack of stylish plus size clothing available, and that never ceases to amaze me given the average size of the Western world is probably considered "plus size." I recently contacted a model agency about a plus size model for one of my students, and they told me plus size was usually a size 8 or 10. If that's not depressing, I don't know what is.
Marisota is a UK site that specializes in plus size clothing, and they have a great selection of clothing, accessories, footwear, and must-haves like womens jeans. I'm really into slim cut jeans with a "normal" rise, meaning not super low so your butt is hanging out. Plus size or not, low-rise jeans don't look good on everyone, and since Marisota starts at a UK size 12, which is a US size 8 (plus size, remember?) the website's product might just be an option for plus size normal-sized ladies.