When I was pregnant with my first child, I made a promise not to inundate this blog with baby stuff. I think I've done pretty well, in fact, I could have probably increased my mom/baby/child coverage to one post a month, but I haven't had a huge amount to say about it, at least not things appropriate to this blog (aside from Monday, but that Weleda cream is equally useful for adults as it is babies!). I doubt you want to hear me rant about how much I loathe attachment parenting and lactation nazis, that's not about searching for style.
Anyway, I did want to give a shout out to some of my favourite kid's clothing brands, and for all of you childless readers, I have included a gift rating for each brand. If you are looking for Christmas presents for little ones, this might give you a few ideas. Also, I should point out that sleep sacs and bibs aren't exactly clothing, but these are the brands we love in my house, and they are made of fabric and get worn by babies, so let's call them clothes.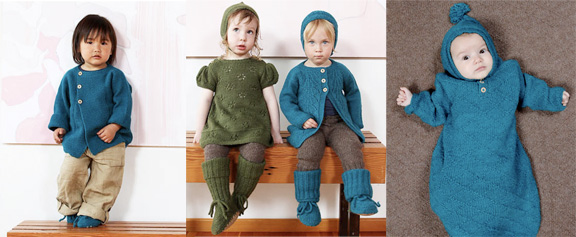 1. Miou Kids. This is a local brand that contacted me recently to tell me about their line of alpaca knitwear for kids. I got VERY excited, as it is so, so SO difficult to find nice knitwear for kids that isn't synthetic and isn't cotton (which doesn't keep you warm. Cotton kills, remember?) Last winter my son wore cashmere leggings made from old sweaters, very nice, but not an option if you don't have an incredibly crafty friend with good taste who makes these things from old cashmere sweaters. Anyway, Miou has beautiful cardigans, leggings, and bunting bags for little ones, so that they can stay very warm in the winter. Handmade in Peru, Miou Kids' pieces are simply beautiful, and also fit into my mantra that the only children's clothing items that are worth spending money on are shoes and outerwear/things to keep them warm. Almost everything else can be second hand. More on that later. Gift rating: 5/5. Get the blanket or bunting bag for an expecting mom, or the leggings or cardigans for a little guy or girl. They also have a nice selection of gender neutral colours.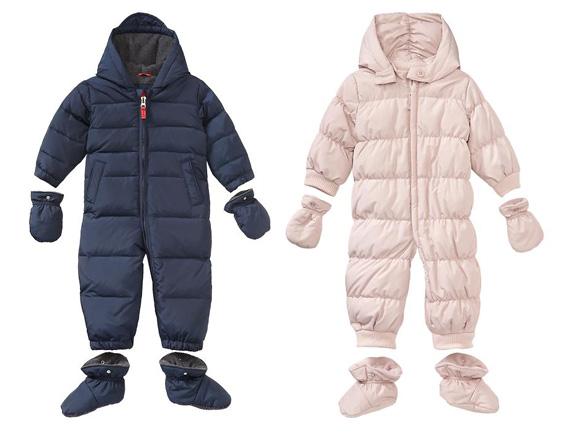 2. Baby Gap. It is almost sad that a big company like Baby Gap/Gap Kids comes number two on this list, but the fact is, they make the best inexpensive kids clothing. Not only do they rate high on style, but the quality and materials are excellent. My must-have piece (we now have three of the exact same one, in different sizes) is their "Warmest Snowsuit" which is made from down and feathers. I have searched high and low for a good snowsuit, and at $79, this one is the best value for money (Canada Goose does nice ones, but they are $250+) It washes well, is water resistant, and is not filled with yucky polyester filling (I've seen and scoffed at $300 designer kid's jacket filled with polyester. AS IF!) Like I said, I have three of the suits and one of the jackets. Best. Snowsuit. Ever. Gift rating: 3/5. Only because some people might already have a snowsuit. But a Baby Gap gift card NEVER goes amiss.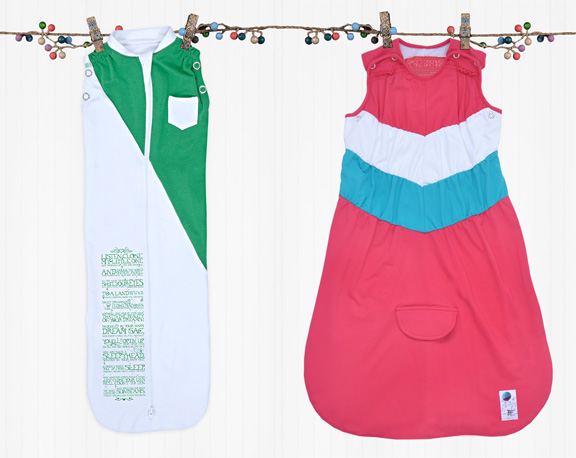 3. Sweet Dreams and Flying Machines. A ridiculously long name, but this local sleepsac brand is a favourite in our house (my son likes to grab his from the crib and snuggle with it.) Some people make the mistake of not introducing sleep sacs early on, and once their baby starts to move, they kick off their blankets and get cold at night. Sleep sacs keep them nicely contained and warm, and as they get older, also prevent them from climbing out of their cribs. SDFM's sleep sacs have a stretchy exterior which makes sleeping more comfy, and an opening to pass straps through, if you are doing a sleepy transfer from bed to carseat. Their swaddling sac allows you to wrap your newborn up like a little burrito, without having to learn the art of swaddling (something I never figured out.) I am pro-sleep sac all the way, and I love that these are made in Vancouver. Gift rating: 3/5. Some people don't do sleep sacs, so they may not appreciate this. But if they do, this will be a very good gift.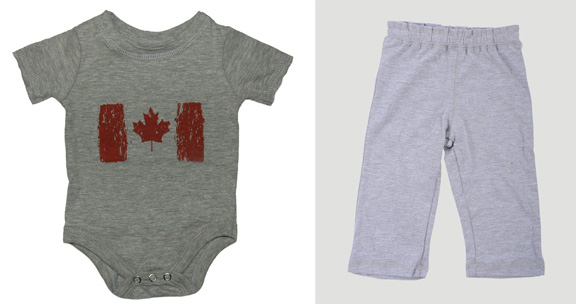 4. Mini Mioche. Another great Canadian brand, I love Mini Mioche for their boogie pant, which is a super cosy legging made from organic cotton and with soft, fabric tags so that there is nothing to irritate a new baby's skin. I got my first pair from the girls at Vitamin Daily, and it was my son's main pants for his first months. I also love their organic cotton onesies and hats, all made in Canada. Gift rating: 5/5. Super cute stuff, and basics every parent needs. Plus their boogie pants 0-3 months is a proper newborn size, my son was swimming in everything else when he was just born.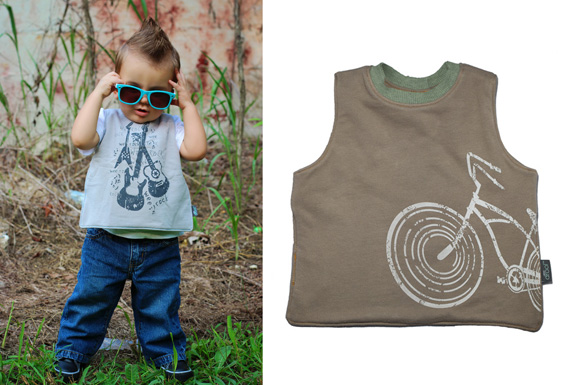 5. Wee Drool. My son had some major spitting up issues, and if I'd discovered Wee Drool earlier, maybe we wouldn't have gone through ten bibs a day (no exaggeration here, people.) This is a very stylish bib, with a waterproof middle layer, that straps around their back to that it doesn't turn into a cape, and doesn't flip up onto their head when they are lying down. Plus it looks way cooler than the boring, quick-to-stain Ikea ones we used. Now that my son is teething, it keeps him from soaking through two tees a day. Gift rating: 4/5. Most people need a good bib, although there are those rare, lucky people who don't. Chances are good that most parents will love one of these.
6. SECOND HAND!!!! Ok, we've hit point six, and this is not a clothing brand, but I've learnt that second hand truly is the way to go when it comes to kid's clothing. We've spent money on shoes and good outerwear, but almost everything else can easily be bought second hand. Kids grow out of things WAY faster than they wear out, and unless you are planning on having six kids, your kids will unlikely wear through much of their clothing. We've gotten about 90% of our clothing second hand, as hand-me-downs, from secondhand stores, or through my local kid's buy and sell page, and it has been great. By all means, splurge on necessities, personal pieces (maybe cloth diapers?) and when you want to buy a ridiculously frilly dress that your daughter will wear once. But otherwise, secondhand is truly the way to go, financially, and ethically. With the amount of waste we produce, there is no need to go and buy a ton of new baby clothing when there is a ton of almost-new pieces available.