SPONSORED BY HOLLAND & BARRETT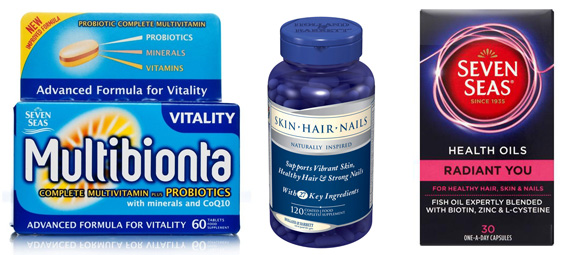 I'm sure that like me, you've all gone out and spent fortunes on products for healthier hair and nails. Some of them work, some don't, but it is rare you can have truly beautiful hair and nails without being healthy from the inside out. This involves a a healthy diet and exercise, and when I need an additional boost, I rely on supplements.
A good start is a multi-vitamin (I've been on pre-natals for the past  few years and they have done wonders for my hair) and fish oil never hurts. Specialized supplements for hair and nails are also great ways to boost strength and appearance. Check out British vitamin and supplement retailer Holland & Barrett for a great selection of vitamins, fish oils, and hair boosting supplements.