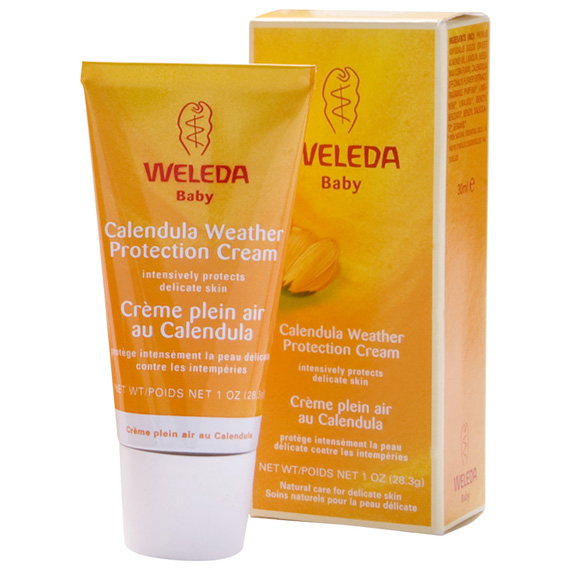 Every year, around this time, Vitamin Daily publishes a "favourite things" feature for each editor. The idea is to get the editors to open up their handbags and closets and talk about a few things they love. Mine was published on Saturday, and there seemed to be a theme of kids, convenience, and sleep (three things that are very important for women who are pregnant and/or with small children.)
On my list (read the rest here) was Weleda Baby calendula weather protection cream. Some of you know that I'm slightly obsessed with Dr. Hauschka products, well Welelda studied with him (my beauty guru told me this) and their products are quite similar. Weleda is pretty much the go-to for baby products, they do this calendula range which features an awesome diaper cream and baby moisturizer, plus this superb calendula weather protection cream. This is great to protect delicate skin in cold weather, so before walks or if my son's nose is all dry because it has been running, I apply this. And guess what? If it is good enough for a baby, it is good enough for us. I've used it on my lips and on my face before going for walks outside and it does exactly what the bottle says. Plus it is reasonably priced, $12-$15, depending if you are in the States or Canada.
Read My Favourite Things on Vitamin Daily.