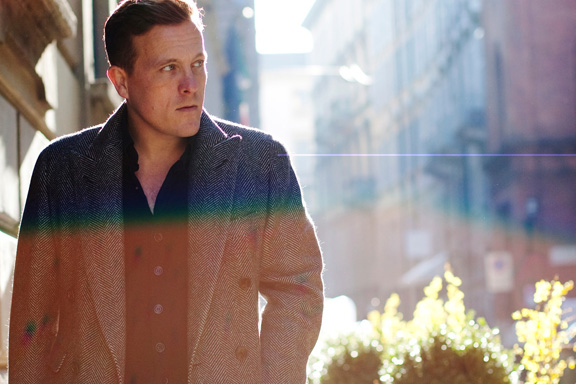 I have Secret Location to thank for yet another great interview because they are bringing such amazing guests to Vancouver for events in their store. Given my extreme fatigue of street style photographs, and the fact that I've heard Scott Schuman is arrogant and rude, I didn't think this interview with The Sartorialist would go well. Well, it turns out he isn't arrogant or rude, and he is actually a hell of a lot more interesting and insightful than I could have ever imagined. Certainly not just someone who can photograph a pretty face.
Let's start with his new book, The Sartorialist: Closer
, which I thought would basically be more of the same we see on the blog. For the most part, it is. But there is some FANTASTIC writing in it, a few pages where Schuman explains some of the style theories he has discovered though his work as a street style photographer. He explored some VERY interesting ideas, and made me wish he'd written a hell of a lot more, as this is clearly a man who has some interesting and valuable things to say. I was beyond pleasantly surprised.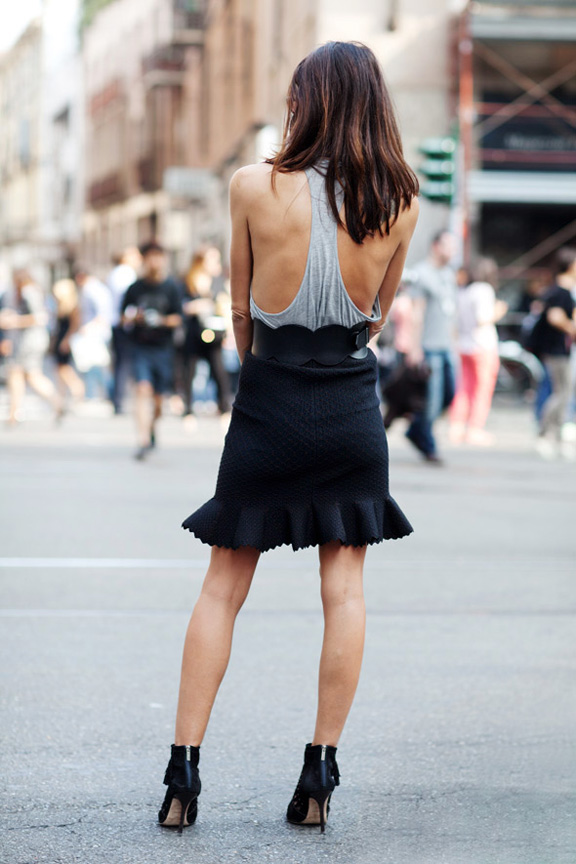 Anyway, here's a snippet of the Vitamin Daily interview, read the rest here (it's worth it, his bit about haircuts is excellent) and below are a few other questions I asked him.
Alexandra Suhner Isenberg: In the book, you talk about how people need to have style icons that match their body shape. Tell us a bit more about this, when you realised it, and how important it is for women and men.
Scott Schuman: I think I went through the same things as everyone else. You know from the media, you see people like Fred Astaire and Cary Grant, and they look great, that's why they are fashion icons, and I would look at how they are dressed and want to do something similar to that. But it never worked for me, and never looked the same way on me. What you learn is that with someone like that, you have to be inspired by pattern combinations, colour combinations, you have to be more abstract. But then I ran into this guy Alessandro (Squarzi) who is a little bit taller than me but has the same persona, he has a stronger build like me and that it was the first time that I had met someone who has a similar body type to me. and I thought I could learn from him about what works and what doesn't work. And I was more inspired by him and what was working with him, than I had ever been by Fred Astaire and Cary Grant. Even someone like Armani is built like me, he is more slim than me, but more my height. For most people, it is more of a personal journey, Hopefully I shot a lot of different types of people, and hopefully people can find someone they can relate to.
That's why family is so important. That is why it is so great for parents to hand down things about style and what they've learned what works for them, because family is probably the closest body shape that you have. It is great to really go back to your parents. My Mom and Dad, we never talked about fashion and style so much, but it would have been great because my Dad has the closest to my build than anyone I've seen. So it would have been great to have learned more from him. We've lost that generation of parents where we hand stuff down.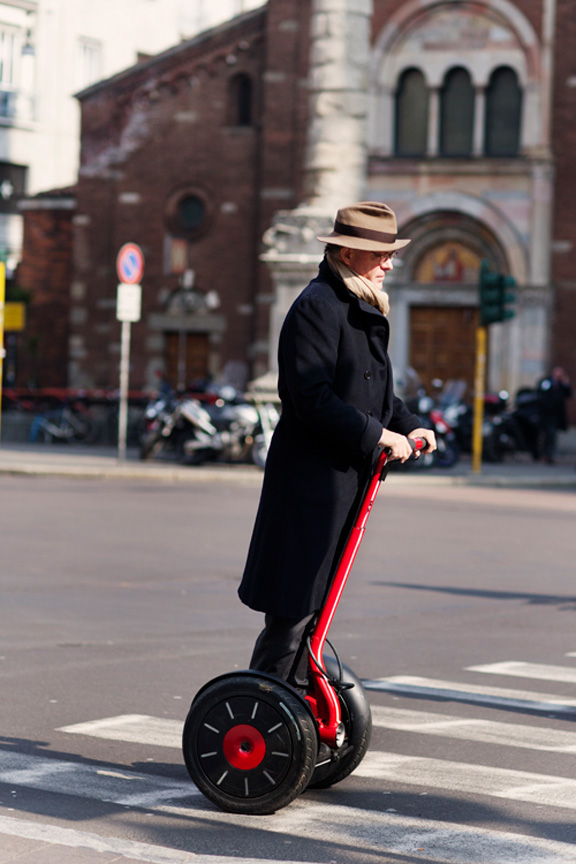 ASI: In the book you talk about effortless chic, and how it doesn't really exists because good style is never effortless. I thought it was interesting, because I used to work at Sonia Rykiel as a designer and everything we ever did was always about effortlessness, never make it look too difficult. I feel like some of your best photos have subjects who appear to have that effortlessness. Do you think that might be one of the secrets to great style?
SS: I think to appear effortless is great, but what I am saying is, no one ever really is effortless. It is like cooking, people say "this is so effortless to make this" and then you have to chop al the vegetables the same size, that is not effortless. You have to pick the right ingredients… everything, if it is good, takes some effort. People want it to be effortless, which has come to mean,"I dont want to work very hard but I want to look great" and it just doesn't happen. You have to think about your body shape, what you are doing, and that is not easy. There are people who I think getting dressed is easy, because they really think when they are shopping. For me, getting dressed is really easy. I just got off the place from Costa Rica and got back to my place at two o'clock in the morning, and the car was picking me up at 6am to leave for Tennessee. So I had about half an hour to pack, which is very easy. I am so picky about what I buy, it all works together. I know my base colour is blue, my accents colours are green and maroon. Because I am very specific about how I shop, packing in fifteen minutes is not difficult because I know everything is going to work. So it is actually effortless, because I put so much thought into it when I was buying it, and having it all tailored. There can be effortlessness, but it takes a lot of work.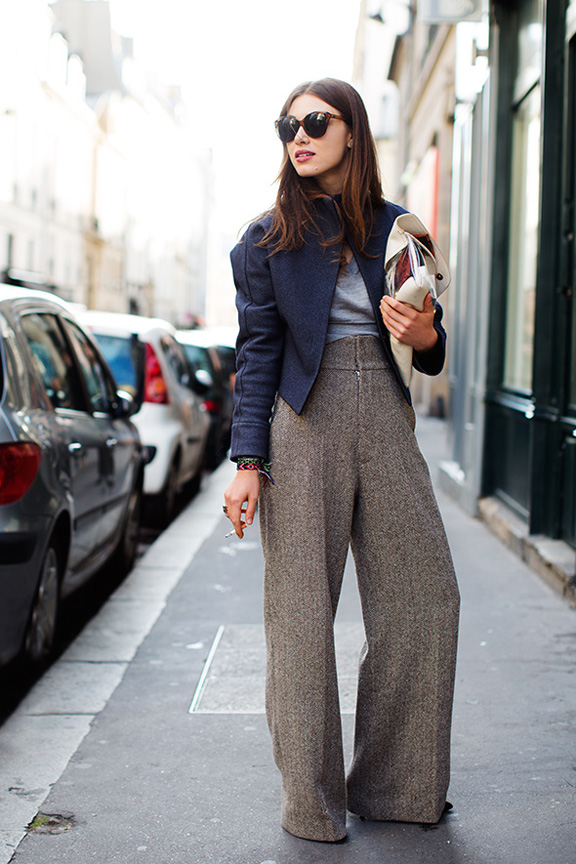 ASI: That is really interesting, and the point about the style icons. You have obviously discovered these things from doing what you do, and I think it I really interesting to hear you talk about this.
SS: Thank you. It is not easy. For me, writing is very difficult. I agree, I think I come up with good concepts, and I am happy that the text in the book is not just "that skirt is cute" or whatever, that they are actually point of view about style and expression. But it is not easy to come up with, and it is hard to make that point in a precise way.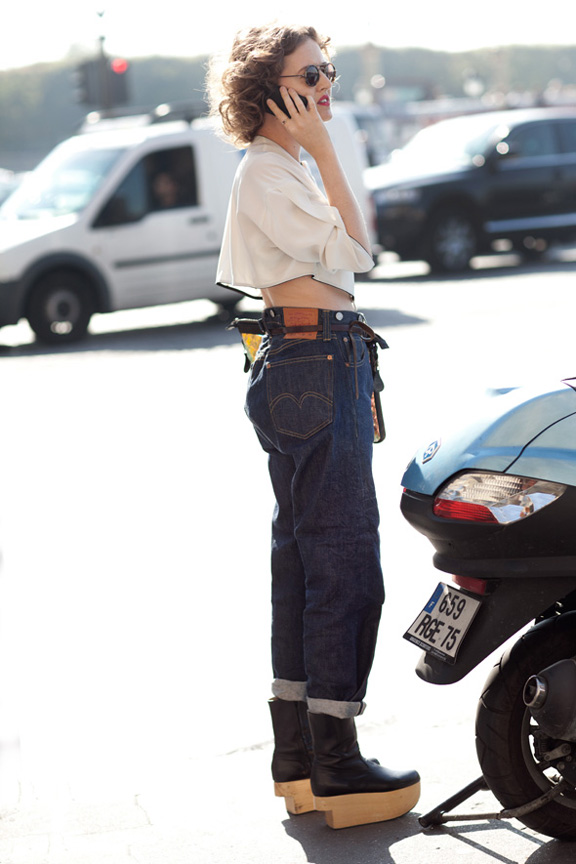 ASI: I wanted to talk a bit about street style, about how it has exploded in the fashion world in the past five years. Obviously you were one of the first ones to do it, but now it is the go-to for inspiration, where people look for new style ideas, and they talk about how everyone dresses for the street style photographers during the fashion weeks, and how the Russian It-girls get made by being photographed by the right people. Where do you think this is headed, and do you think it is going to continue to be so influential?
SS: It is fashion, so everything is going to evolve. I think it will remain influential until the next Steven Meisel or someone comes along and re-ignites the idea of more dramatic or cinematic photography. But I don't think it is ever going to go away. I love Paolo Reversi, the more cinematic photography they do in Italian Vogue or those kind of photographs. I think one of the reasons I started the site is that I wanted a supplement to that. I don't dislike magazines, I love them, I love my fashion and photography books, so in my heart it was never meant to replace those things. Somewhere between what happens on the runway, and what happens on the street, is a really great place to be. I don't think it will ever go away, I think there will be fewer people doing it because there will be less money to be had. You will actually have to come up with a new point of view of how to shoot street style, because at some point there is going to be a saturation point. Only those who show a direction and a point of view are going to be able to stay. Who knows, maybe two years from now, five years from now, the next big important photographers will be the ones hooking up with individual stylists doing really cinematic photographs, creating their own little sites with their own little point of view. There are a million ways that things can play out, and they all sound like really exciting options that will only make people that are interested in fashion, even more interested in fashion and even more able to connect with that world. Fashion blogs will continue to grow because they offer a local spin on fashion from a passionate person's point of view that there just hasn't been before.
All images from The Sartorialist, except the Scott Schuman portrait, by Garance Doré from here.