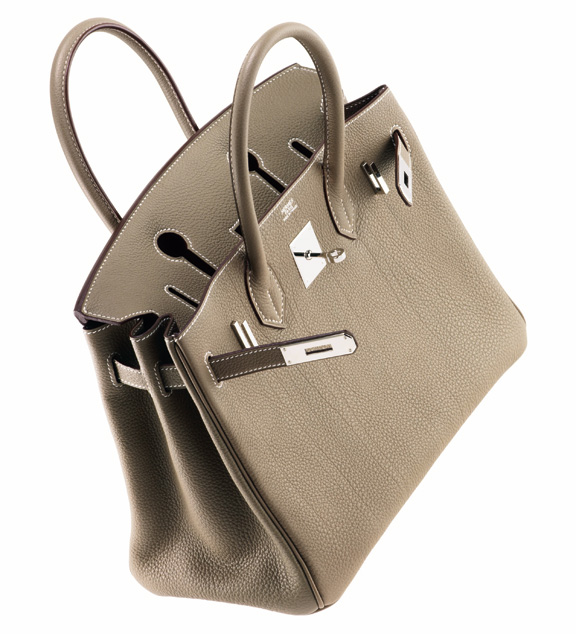 Hermès was founded in 1837, but it wasn't until 1984 that they launched the iconic Birkin bag. It was originally created for Jane Birkin, by the chief executive at the time. She claimed she struggled to find a leather weekend bag that she liked and that would hold all of her belongings. The Birkin bag was based on a design from 1892 but it was reworked to suit her needs. Like all Hermès bags, each is handmade by one master craftsman, using their famous saddle stitch. The bag is available in a variety of colors, hardware and skins, including calf leather, crocodile, and lizard. The bag has a lock and key and can be customized with various metals or precious stones. The company offers a bag spa, where customers can send their worn bags back to Paris to be reconditioned. Even without any noticeable logos, and Birkin bag is still one of the most recognizable luxury handbags in the world.
Read more on how Hermès bags are made: Fashion 101: Why Luxury is Expensive, The Hermès Bag.
I am on maternity leave until the February catwalk shows. I'll be checking in, but until I am back in action, please enjoy some little interviews with my favourite fashion folk, and a series called Fashion Classics, documenting some of the industry's most iconic garments and accessories.