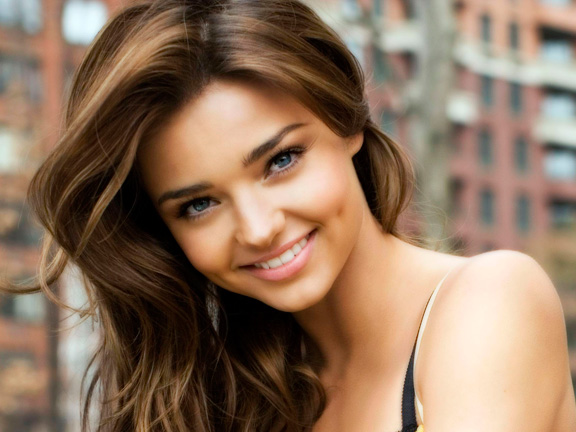 One thing that drives me up the wall is hypocrisy (and it is very often a reason why I criticize people.) I take major offense if I am labelled as such, and try my darndest not to be (so I really hope I don't get a bunch of comments on this post with examples of when I've been a hypocrite. But I guess I want to know, to "resolve" or defend them.)
Anyway, back to the point. Victoria's Secret was recently named in a Toxic Threads report by Greenpeace, meaning their clothing contains hazardous chemicals. Miranda Kerr, one of their angels, is also the founder of her own organic skincare brand, and claims to love "all things natural and organic." When asked about her take on Greenpeace's report about one of her biggest clients, her response was:
"I'm actually not going to comment on that." (Fashionista)
Wouldn't it be so wonderfully refreshing if someone, just ONCE, responded to a question like that with "I do it for the money." Because that's clearly her motives, as are the motives for most people. And it's boring hearing people harp on about one thing, but quite willing to go against their so-called beliefs for a big pay cheque. Anyway, I'm not going to buy Miranda Kerr's stupid beauty products and I want her to know that I think she is a big hypocrite and I'm bored of her perky butt. I'll bet she's hurting now.
Image source.