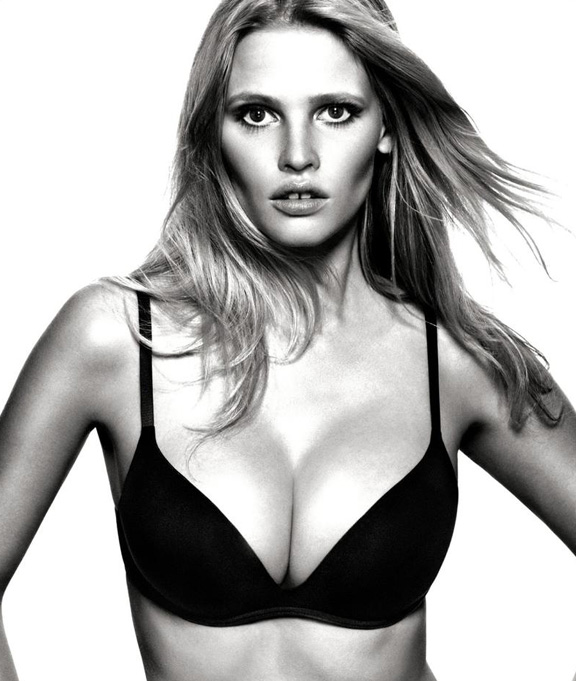 I got sent a sample of the Calvin Klein Push Positive bra to try a few months back (I've been slow on writing it up) and I didn't really bother to read the release properly before requesting one in my size. So I received the bra, wore it, and came to the conclusion that it was in fact a great push up bra which was very comfortable, although couldn't quite understand why they were making such a big deal of it, and doing fancy campaign videos like this one with Lara Stone.
Then I read the release and realized that the bra had no traditional underwire, which was a huge shock, given its "effectiveness." (On reflection, I realized that I hadn't even noticed I was wearing the bra, which is quite unusual given its "benefits.") This bra does all the work of a proper push up bra, but without the horrible metal underwire. It is bendable, comfortable, and moves with the body, while putting the Wonderbra to shame. The Calvin Klein Push Positive bra has some kind of soft wire technology in a butterfly shape, which is WAY more comfortable than the usual underwire (and we all know it isn't good to wear underwire bras day after day after day.) So now you can have your bra cake, AND eat it. Cleavage and lift, plus comfort, for $48/$49. I'm very impressed.
P.S. The video of Lara is a bit lame.
P.P.S. My Canadian readers, you can get this bra at The Bay.