After years working as an editor (for Oyster mag and Dazed and Confused) and as a creative director for some of the big advertising agencies, Mandana is now (doing what I think she SHOULD be doing,) writing books. Her first novel, Arcadia (see artwork below), was mentioned on Searching for Style earlier this year and made me incredibly nostalgic for my years in London hanging in rock bars and DJing hair metal. If you haven't picked up a copy, I highly recommend you do. It is perfect light, fun reading about a bunch of teenage girls and their parties, outfits, hairspray, and rock'n'roll.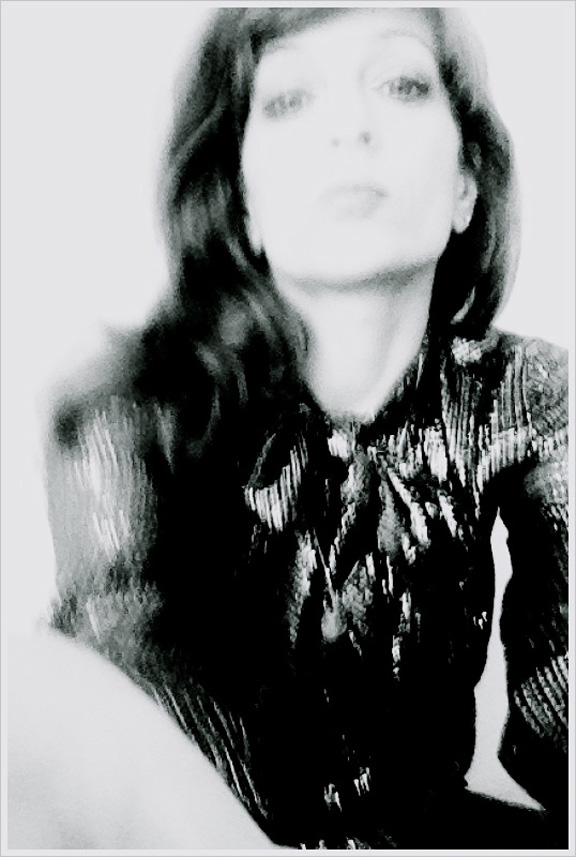 The collection I loved most from the SS13 catwalks was… from Louis Vuitton. I love the 60's. I love the Mods. I loved those black shiny dresses especially. I loved the makeup (by Pat McGrath) and the hairbands.
The thing I loathe most about the fashion industry right now is… hmmmm. The thing I loathe most about the fashion industry is that only around 25% actually know what's up and the rest act like they do. I also hate how really talented new designers can't get a break, even with connections and media attention. I also hate the big companies can cancel orders, leaving these new designers stranded with merchandise they have paid for which pushes them deeper into debt.
I love when I spend my weekend… creating, walking around a great city, laughing with good friends, traveling, and of course writing.
If I wasn't so busy, I'd love to spend more time… writing books, plays, I'd take some classes to learn how to write screen plays, I'd create more more more. We're planning book tours (for my novel ARCADIA) and other events and it all seems so so time consuming. I see why people hire interns and assistants!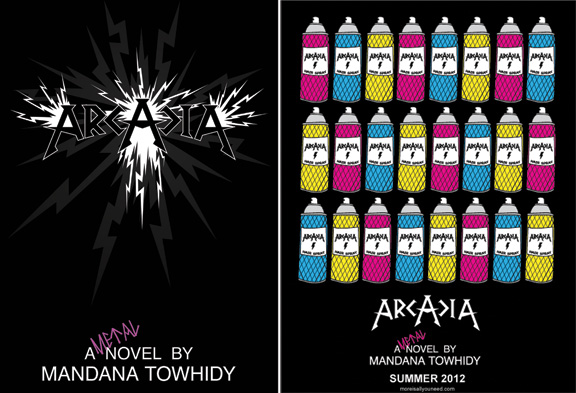 If I had a lot of money… I'd love to buy an entire new rack of black clothes (because I'm sort of tired of my older things) for my wardrobe. And I need a new pair of white patent leather or black patent leather heels because mine are so thrashed that my shoe maker said they are at the point of no return.
The thing I love most about LA is… it feels familiar, I can get everything I want pretty easily, and I had a crazy fun time growing up in the city. And despite the clichés, there are loads of interesting nice men here to date. (Unless you hang out where all the douche bags are.)
This year I would love to… finish writing another two books, land my dream job as a brand director or creative director of a brand (instead of consulting all the time), settle down and stop living like a vagabond writer. It was fun for 10 years. But now I'd just like to have a couple of houses that I know I can retreat to and write. I would love to also go on a couple of book tours for my novel (to sign, not read out loud). And do some more fun events. Travel is a huge thing for me and I haven't been able to do it for a while because of deadlines and jobs where I have to sit in front of my Mac.
Find Arcadia on Maybeparade, and find Mandana on her blog and Twitter.
Read more of my interviews with great fashion people.
I am on maternity leave until the February catwalk shows. I'll be checking in, but until I am back in action, please enjoy some little interviews with my favourite fashion folk, and a series called Fashion Classics, documenting some of the industry's most iconic garments and accessories.
Portrait by Masayo Kishi.