Sarah is the editor-in-chief at Vitamin Daily and she is the one who makes the final call on everything we publish, which pretty much makes her one of the people who decides what's cool in Vancouver (and in three other Canadian cities.) She's just bought a place in Palm Springs, so I preparing myself to be eternally jealous of her tan. With a food stylist husband, a famous designer aunt, and one of the top digital media companies in Canada, you can pretty  much guarantee that Sarah knows what's the next big thing when it comes to food, fashion, and design.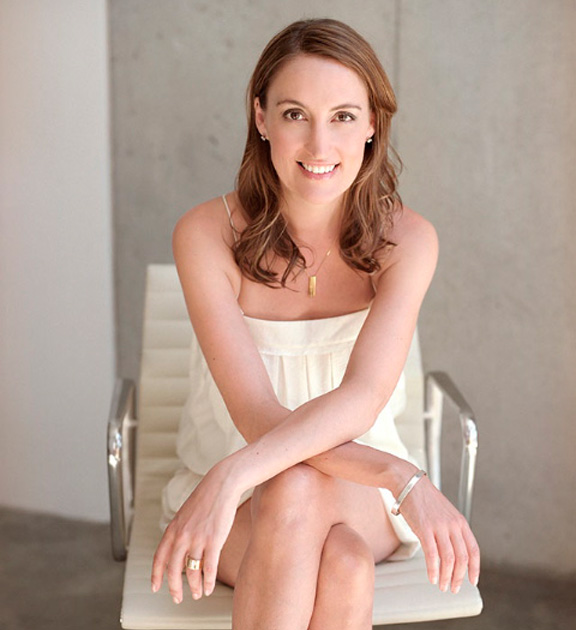 The collection I loved most from the SS13 catwalks was… I am always a sucker for Michael Kors. This Mod collection, with lots of white, blue, yellow and 1960s silhouettes matches perfectly with our new house in Palm Springs.
The thing I loathe most about the fashion industry right now is… disposable fashion. i.e. $10 T-shirts that are meant to self-destruct after two wearings.
I love when I spend my weekend… doing something new with my kids, like taking them for tea at a fancy hotel, ice skating, nature walks. When you work in the fashion and media industry, it's these little moments that put everything in perspective.
I love my job because… I am my own boss and no one can tell me I can't do Pilates at noon on Friday then go shopping.
The part of my job I loathe the most is… the endless paperwork and red tape of running a small business. And dealing with government agencies at any level. It's like talking to Martians.
If I wasn't so busy, I'd love to spend more time… writing.
If I had a lot of money, I'd love to buy for my wardrobe… lots and lots of Balmain.
I really loathe the fact that I bought… an $800 fur-trimmed Gucci shawl. I can't wear wool around my neck and I'm not an old lady yet – what was I thinking?
The item I love the most in my wardrobe is… my Mackage leather biker jacket with Persian lamb trim that I got at a sample sale. It goes with absolutely everything and, as far as I know, is one-of-a-kind.
The thing I love most about Vancouver is … the views. Every time I travel to a major city I am reminded how lucky we are to have mountains, beaches and ocean at our doorstep.
The thing I loathe most about Vancouver is… it is cliché to say "the rain" but I am saying it anyway.
This year I would love to… double the size of our company. And take a proper vacation.
Find Sarah at Vitamin Daily or on Twitter.
Read more of my interviews with great fashion people.
I am on maternity leave until the February catwalk shows. I'll be checking in, but until I am back in action, please enjoy some little interviews with my favourite fashion folk, and a series called Fashion Classics, documenting some of the industry's most iconic garments and accessories.
Images from Vogue.com.