SPONSORED BY SWIMWEAR 365
The last thing you want to think about around this time of year is buying bikinis, but for some lucky few, a hot winter holiday might be around the corner. For the rest of us, summer is actually not that far away, given how long it takes to get a body into shape after holiday indulgences. So whether you are looking at buying a ladies bikini sooner or later, here are a few great shapes worth checking out.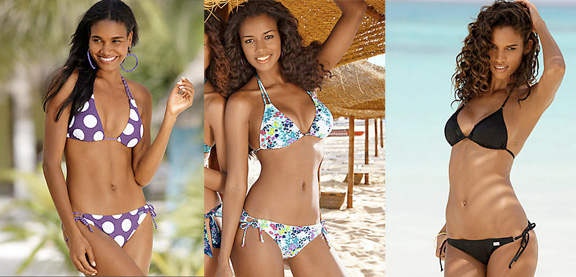 1. The halter top. Great for lift and also comfortable for larger cup sizes.
2. The tie side bottom: this one is nice because even if your weight doesn't fluctuate, sometimes you get a bit bloated (especially after a long haul flight to somewhere hot and tropical) so its nice to be able to adjust the size.
3. Triangle or string bikinis are usually the most revealing, which allow you to get the best tan.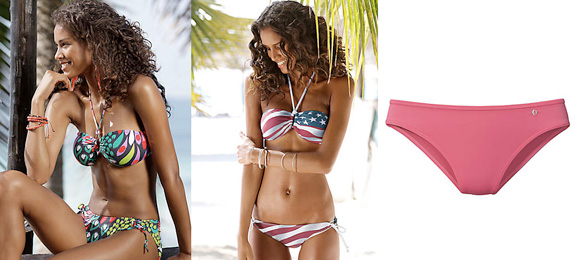 4. Brazilian cut bottoms show off a bit of bum, but that cut actually makes your bum look smaller than if you try and cover it up.
5. The bandeau shape with the strap from the center is, in my opinion, one of the most flattering top shapes, and you can easily undo the straps and reveal your shoulders for a great tan.