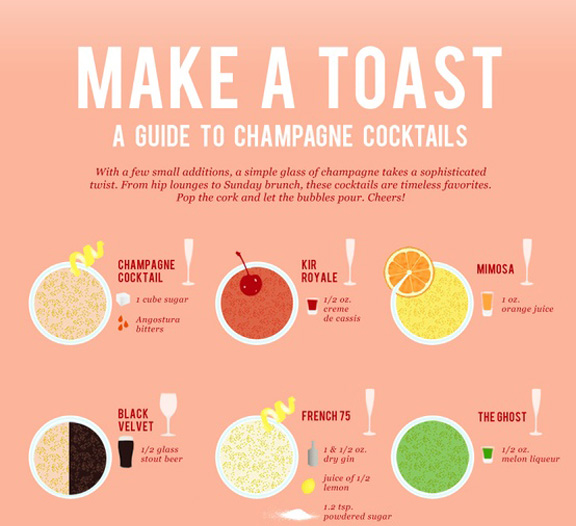 Aside from having a healthy baby and fitting into my pencil skirts by summer, my New Years resolutions are pretty much the same as last year, read about them here. What are yours?
Thank you to all my readers for your fantastic support in 2012 and I wish you all a happy, prosperous 2013. Let's hope it is the year that Kim Kardashian stops designing, someone makes yoga pants illegal outside of the gym, and we can all afford lots of Hermès.
Image source, and see the rest of the champagne cocktails.