I studied at St. Martins with Avshalom and I try and visit his studio when I am in London. I've talked about his beautiful jade birds on this blog, and I have a few of his jersey dresses which are those perfect pieces that can be worn in several different ways and look great on thin days and fat days (and let's face it, most of us have more of the latter…) The photos below are from his Ten Gur collection, which features ten essential wardrobe items every season, that are versatile, easy, and of course, quite good looking.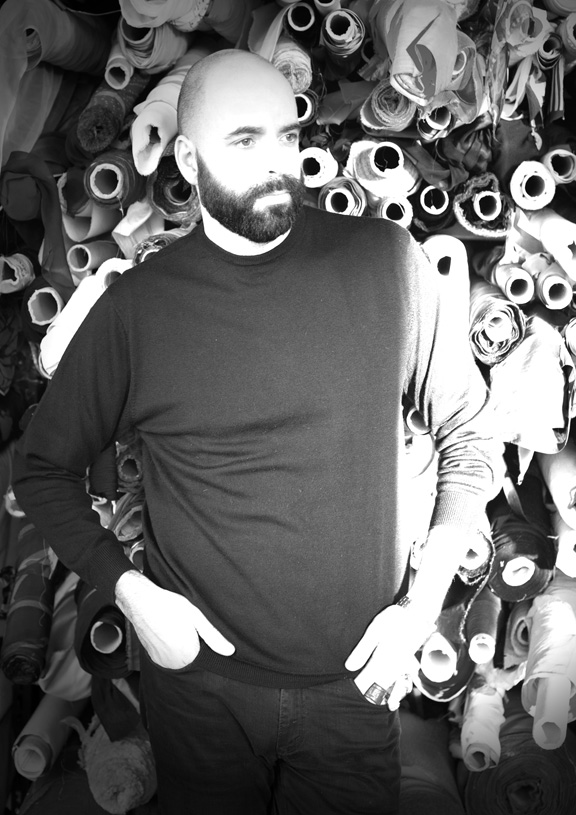 The collection I loved most from the SS13 catwalks was… I don't really look at catwalk shows images online and I don't really have the time to go to any shows. I normally find them depressing and boring.
The thing I loathe most about the fashion industry right now is… de-construction is often used as escapism for the lack of garment construction knowledge, and the lack of culture and recycled obvious references used in high street fashion (who seem to be getting away with murder.) And did I mention celebrities who are think they can design? Years of personal stylists doesn't mean the talent rubs off on you.
The part of my job I loathe the most is… going through meetings with sales directors and merchandising directors who need to be convinced about the next season…. It's always the same story. They are scared of any new colours and shapes and obviously these become the best sellers and must have items.
If I wasn't so busy, I'd love to spend more time… in the gym with a team of experts who would transform my body from a lumpy jacket potato into an amazing creation of God with the help of a team of plastic surgeons and gallons of botox.
The item I love the most in my SS13 collection… the oversized double layer organza coat with chunky gold zip (below.)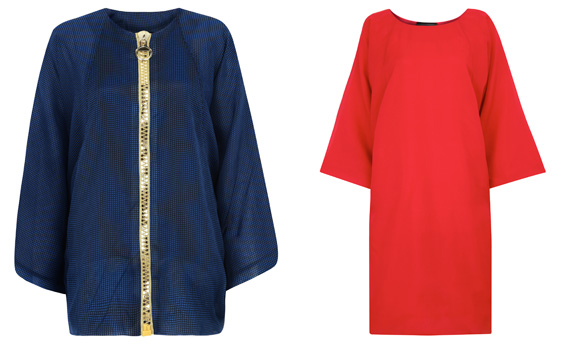 I loathe that celebrities… make me feel fat, old, poor and unsuccessful. I want to be one.
A store I love to shop at is… Amazon.
I love my job because… I can be myself. I work with talented people. I travel around the world. I stress about the most unimportant things in the universe. And I live in my own bubble. And oh yes… I can shop till I drop and this is part of the job. Who wouldn't want to do that!
Find Avshalom on his website and on Facebook.
Read more of my interviews with great fashion people.
I am on maternity leave until the February catwalk shows. I'll be checking in, but until I am back in action, please enjoy some little interviews with my favourite fashion folk, and a series called Fashion Classics, documenting some of the industry's most iconic garments and accessories.