I met Jason Matlo when I did a one year fashion design course coming out of high school. I wasn't surprised to find out that when moving back to Vancouver, nearly fifteen years later (oh god, that dates me) that he is one of Vancouver's most established fashion designers. Jason does a womenswear collection, a lower-priced party dress line called Babe, and a bridal collection. While his designs are not the most avant-garde, he has a very loyal following because he does what most women want: dress them in beautiful, stylish clothing that fits PERFECTLY and makes them look hot. And when it comes down to it, that's what most women want.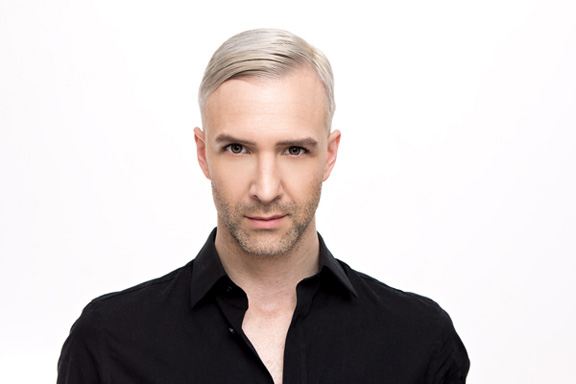 The collection I loved most from the SS13 catwalks was… Haider Ackermann spring 2013. I loved the monochromatic dark tones and structured tailoring.
The thing I loathe most about the fashion industry right now is… the focus seems to be moving away from the design and clothes and becoming more about celebrity and sensationalism.
I love when I spend my weekend… RELAXING. Eating cheese from Les Amis du Fromage and drinking red wine with friends or reading and drinking coffee.
If I had a lot of money, I'd love to buy for my wardrobe… ALEXANDER MCQUEEN.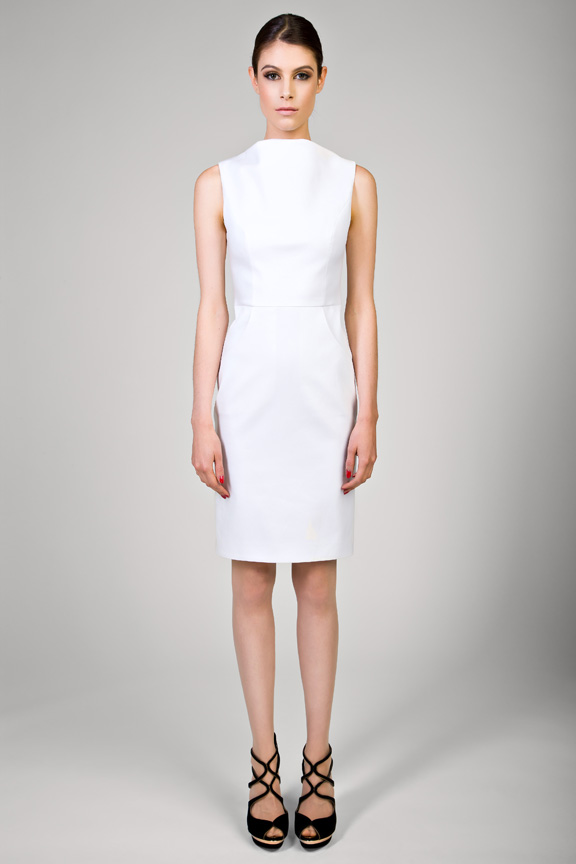 The item I love the most in my SS13 collection… is a sleevless white bias cut dress (above.) It is both strictly tailored and feminine at the same time…. you don't think of strict tailoring when you hear bias! . It is dead simple……I love that dress!
The thing I love most about Vancouver is… the beauty…..it is actually a gorgeous city!
The thing I loathe most about Vancouver is… so many people think they are major players in the fashion industry and have some strange sense of entitlement around it.
I loathe that celebrities… think they are a fashion designers and are launching shitty collections of clothing because they have money and brand power.
I love my job because… my team is awesome. They are as dedicated as I am. They are as passionate as I am. They make it easy to do my job!!!!!
Find Jason on his website, Twitter, and on sale in The Room at The Bay.
Read more of my interviews with great fashion people.
I am on maternity leave until the February catwalk shows. I'll be checking in, but until I am back in action, please enjoy some little interviews with my favourite fashion folk, and a series called Fashion Classics, documenting some of the industry's most iconic garments and accessories.