SPONSORED BY KALEIDOSCOPE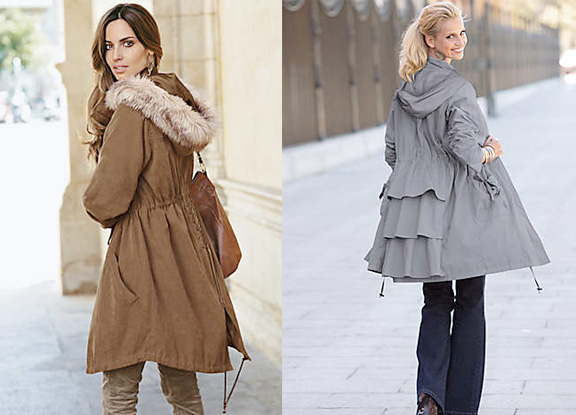 I think we can hold Alexander Wang responsible for making the parka such a fashionable piece, and now it has become a staple in most wardrobes. I have a few, a heavy winter one (which I believe was German army gear, I bought it in Camden market a few years ago), a have a light summer one, and a beautiful canvas parka trimmed with leather that a student made me out of her graduate collection.
They are such great coats because they are usually a bit oversized (which means you can layer underneath), they have hoods (great when you live in rainy areas like Vancouver) and they generally have huge pockets (good for storing things like keys, dog treats, or general pocket junk.) There's a great selection of ladies fashion from Kaleidoscope, including a few nice parkas that will transition you nicely into spring.