I met Laetitia Wajnapel, aka Mademoiselle Robot, many years ago when I used to spend all my evenings sitting in a grimy, disgusting pub called The Good Mixer in London. A group of us used to occupy a corner table, drink, eat bags of peanuts for dinner, listen to the same songs on the jukebox, make fun of people, and laugh at the same jokes over and over again. (Sigh. Good times, those were.)
Now Laetitia is best known as Mademoiselle Robot and her blog, by the same name, is one of London's best. I love that her style is accessible, she's honest, has a sense of humour, and great style. She has also just released a book, called Multifacets: Swarovski: Style Yourself with Jewelry
.
The collection I loved most from the SS13 catwalks was… Carven and Miu Miu were two favourites.
The thing I loathe most about the fashion industry right now is… that I think I suffer from Fashion Week Fatigue!
I love when I spend my weekend… discovering new places, galleries, parks, etc… I also love days where I get to do nothing at all and just relax.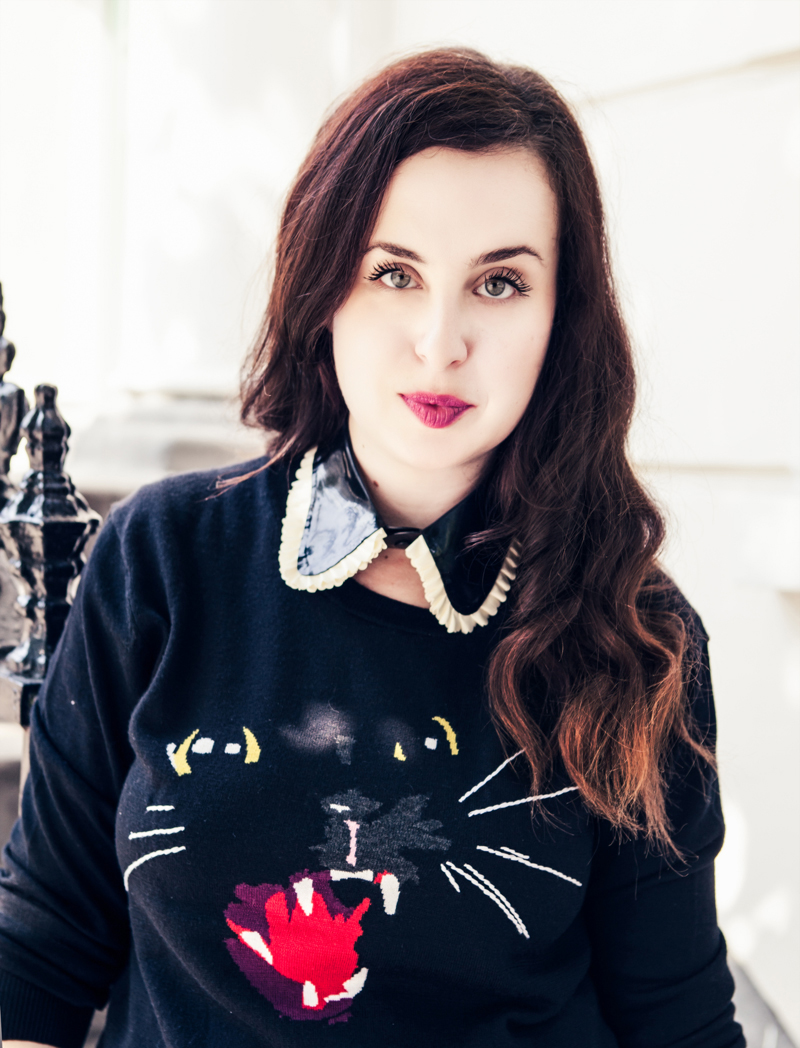 I love my job because… I have complete freedom and get to travel a lot.
The part of my job I loathe the most is… all the admin!
If I wasn't so busy, I'd love to spend more time… catching up on books.
If I had a lot of money to spend on my wardrobe, I'd love to buy… A chanel 2.55 is pretty high on my dream list.
The item I love the most in my wardrobe is… my Charlotte Olympia Kitty shoes. Flats that I can wear to go out = WIN. (See below.)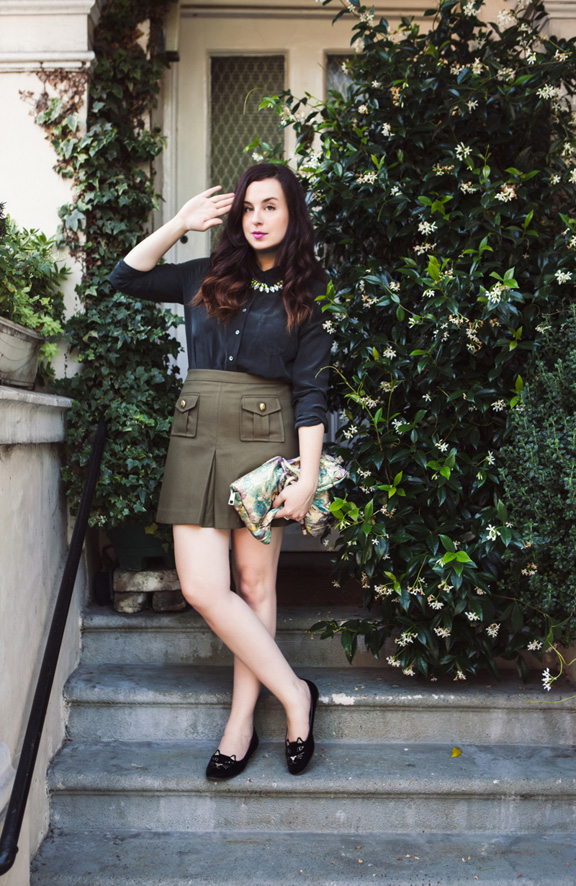 The thing I love most about London is… the energy, creativity, and positivity.
The thing I loathe most about London is… the weather!
This year I would love to… go back to America at least twice, start working on a second book.
Find Mademoiselle Robot on her blog, Twitter, Facebook, Pinterest, and Instagram.
Read more of my interviews with great fashion people.
I am on maternity leave until the February catwalk shows. I'll be checking in, but until I am back in action, please enjoy some little interviews with my favourite fashion folk, and a series called Fashion Classics, documenting some of the industry's most iconic garments and accessories.