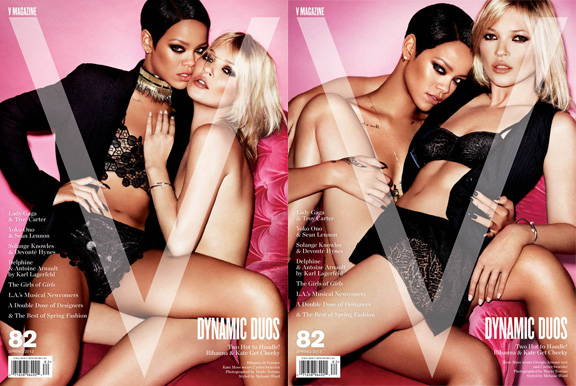 I'm over Kate Moss. And I know I've said this before, but she really should retire for a few years, because if she did, her comeback would be PHENOMENAL. But instead she keeps modeling, and its getting a bit tiring. Her outfit in the Louis Vuitton show was pretty unflattering, especially with the wig and the ugly underwear. And then there's the V magazine covers with Rihanna. These are hideous! Why would anyone do this. Is this supposed to be sexy? Because neither is sexy. One, a slightly haggard model we've seen naked a million times, and the other, the woman who goes back to her abusive boyfriend (worst role model EVER.)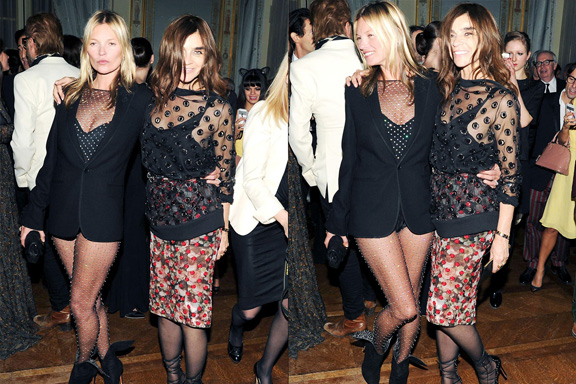 Is this what magazines have to do these days to sell issues? It is so depressing. And speaking of depressing, I tweeted about this terrible photo of Kate Moss and Carine Roitfeld the other day.
The moral of the story? Wear pants. All the time.