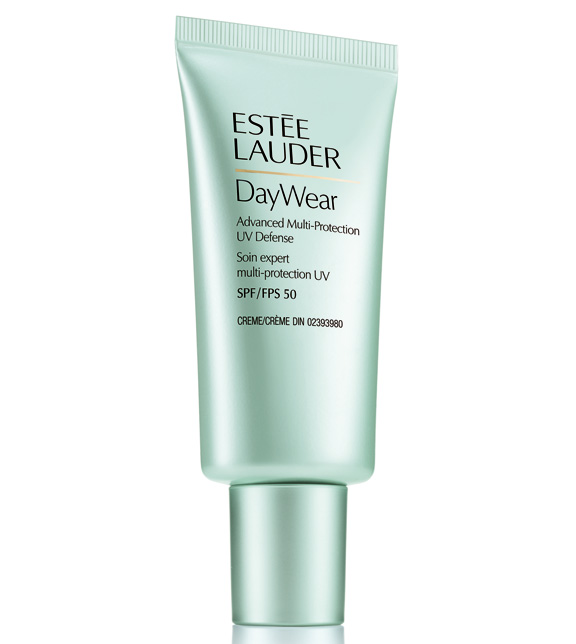 I thought it would be a good idea to write about sunscreen today since it is HOT here. Sunscreen weather! Everyone knows that dermatologists and anyone asked about how to keep skin healthy will always say SPF! SPF! SPF! I am happy to say I have finally gotten into the habit of putting SPF on my face every day (it takes a few weeks to get into a new habit, and it seems I have succeeded.)
Anyway, in addition to the Coola sunscreen and the Colorescience Sunforgettable powder, Estée Lauder's Daywear Advanced Protection UV Defense SPF 50 is now on rotation. While it doesn't have the organic/natural properties I usually look for in skin products, this is a product that has a really high SPF and can be layered really well with foundation and moisturizer. If you have oily skin, use it on its own, if you have dry skin, you can put it over your normal moisturizer. And it helps prevent signs of aging. Win-win!
$45 at Estée Lauder counters.