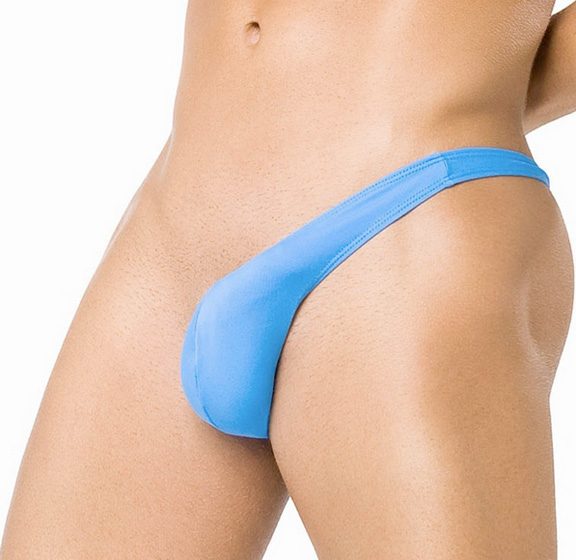 I first spotted this "innovative" pair of underwear at Huffington Post under the title "Worst. Men's Underwear. Ever." I concur. I'm also a bit confused as to the purpose of this thong. I could imagine it's possible use for womenswear, as some dresses have bare sides, and in those cases you might not want your underwear showing (although, let's face it, those dresses are not exactly commonplace…) What boggles the mind is that there is a men's version. When would a man EVER need a thong like this? (in fact, when would a man ever need a thong, full stop?!?!) I can't think of a single time where I've though "boy, that guys' underwear line is SO visible on his leg, I wish he'd have thought of wearing a lateral thong." Although who knows, maybe VSPL (visible side panty line) is the new VPL.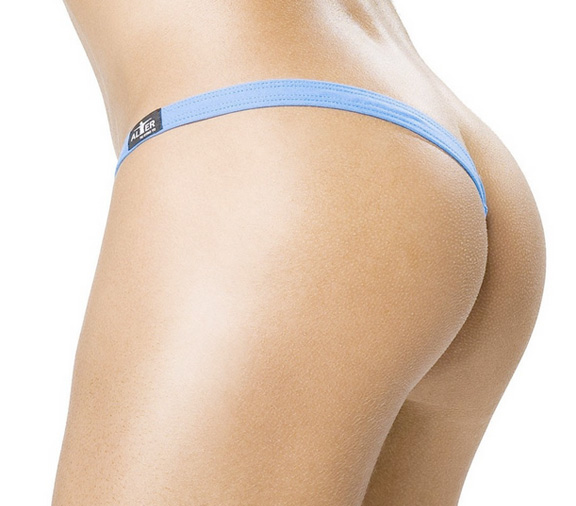 Available from this "tasteful" underwear site.
P.S. I also feel super uncomfortable looking at these photos. I think it's the shaving. Yuck.