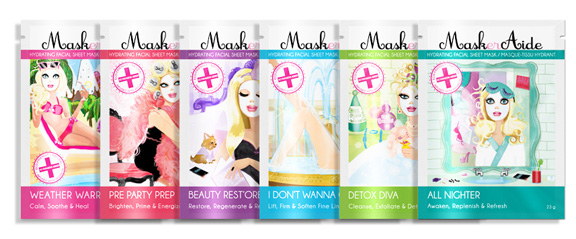 I've been meaning to try the MaskerAide masks for months, but unfortunately the directions are extremely complicated for someone who has a newborn, as they require that you "relax for 10-20 minutes." That wasn't an option until a few weeks ago when I went to Montreal for a fur trade show (more on that later this week) and spent the night in a hotel room with no toddler or newborn to worry about.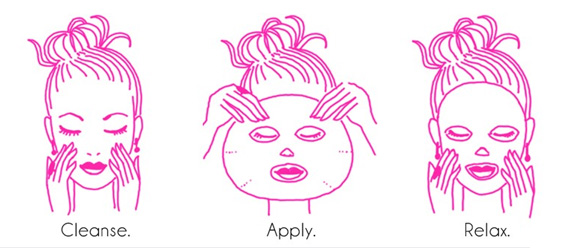 MaskerAide has a range of facial sheet masks which are easy to apply and wear, since the sheet holds everything in place and you aren't dripping product all over the place. Using a clear based serum or a cream, the masks replenish and hydrate skin and can be used in the evenings or even before makeup. Choose from formulas like Detox Diva that absorbs impurities or I Don't Wanna Grow Up that helps combat the signs of ageing.
And of course, like most of my favourite beauty products, MaskerAide has no parabens, mineral oil, glycerins or benzophenone. $6 each at Beauty Mark.