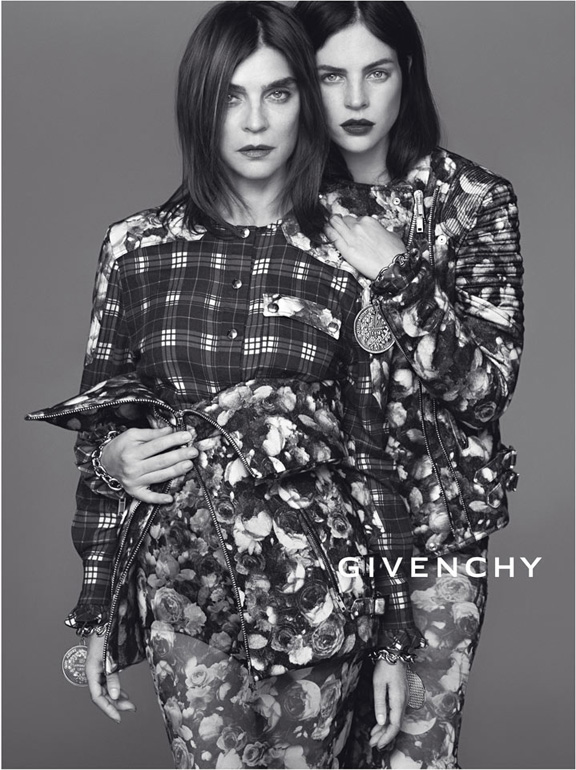 When does someone actually say "Enough!" to the Roitfelds? For the past few years, Carine and her offspring have been producing tons of mediocre content and I am very over it. Carine deserves credit for her styling over the past twenty years, she did amazing things with Tom Ford and Mario Testino and for Vogue Paris, but recently, she's churning out boring "porno-chic" content or plastering her family all over the media. The most recent is the Fall 2013 Givenchy campaign, in which Carine cast herself (yes, SHE CAST HERSELF) and her daughter. Why? Well Julia probably needs the money since her silly Mommy blog is rife with spelling errors and barely contains a shred of interesting or useful information. And Carine? Well, I guess she wants to make sure no one forgets her. And that will be impossible given the fact that she constantly shoves herself in our face.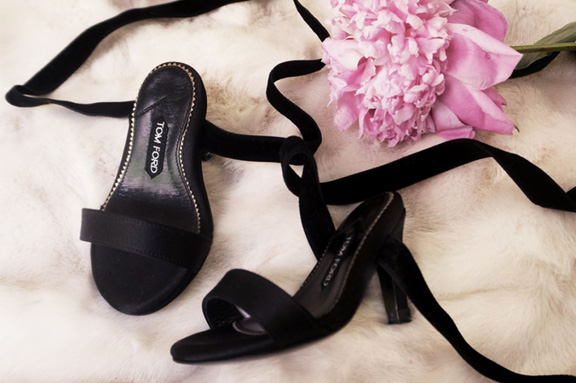 Speaking of the Roitfelds and Tom Ford, here are a pair of baby Tom Ford heels the designer gave to Julia when her daughter was born. I guess if your Grandma's the founder of "porno-chic," you are likely to be that child who is wearing slutty dresses and designer heels by the time you are four. And someone will be documenting every one of your outfits through these ugly illustrations.
P.S. I'm moving things around a bit! Beauty Brief and Pretty Pictures Columns are going to be run on Fridays instead of Mondays!