I've had a few people write to me about how garments are costed, so I've put together a post about how fashion items are priced and marked up. The important thing to consider here is that these are only examples of costings, this might not reflect the industry as a whole. I've divided this into a few different types of garments and brands.
When I talk about overheads, I am referring to all costs unrelated to the direct manufacturing of the garment (which would include fabric, labels, construction, shipping, etc…) Overheads will include salaries, building rentals, marketing costs, and everything else you need to run a fashion business, aside from the product itself.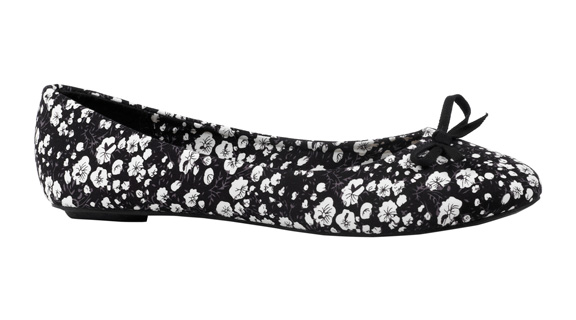 1. The $6 ballerina flat from a value fashion retailer. Some big value fashion retailers sell items at very, very low markups, to get people into the store. The premise here is that customers will come in, buy the ultra cheap product, but also buy a bunch of other things that have much higher margins. The $6 ballerina flat may have cost the retailer $5.25 – including construction, materials, shipping, and taxes, so they make very little money on it. But, they sell over a million, and this gets people into the store buying items with big markups.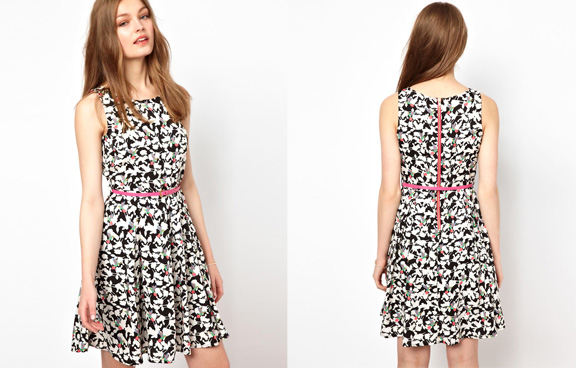 2. The $60 dress from a fast fashion retailer. For an item like this, we could expect $17 in direct manufacturing costs, which would include $4.20 for fabric, $6.20 for construction, $2 for buttons/zippers/fusing/labels and $1 for shipping (plus a few other small costs.) The margin here is about 70%, but for fast fashion retailers they can range anywhere from 50% to 75%, although a minimum is normally 70%. (As an example, a leather skirt might only have a 50% margin because it is more expensive to produce, but they only order 1,000 pieces, whereas a jersey mini skirt might have a 75% margin, and the retailers produces 50-60,000 of these. The remaining $43 goes to overheads and profit.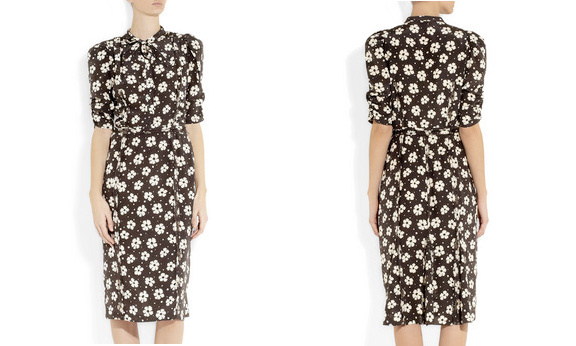 3. The designer silk shift dress. This is a costing estimate for a brand who primarily wholesales (to boutiques, department stores, etc…) rather than having their own stores – and who is a fairly small business so the margins aren't as high as they should be. Dress costs $375 to make (yes, Italian factories are expensive!) and fabric costs $90, so total dress cost is roughly $495. Dress is sold at wholesale for $1000, and retails for $3000. In an ideal world, this brand would be able to reduce the costs to $350 – and still sell the dress for $1000. That would be a more reasonable margin, however, if that brand were to sell a lot of product on their own website, the margins would be very big.
Let's not forget that there are a lot of factors that can affect costing and prices. Here are a few things to consider:
Within a collection, some items have high mark ups, other have lower mark ups. Pieces that are much more expensive to make, or require expensive materials, may be sold at lower margins, and those figures would be made up by the items that were cheaper to produce. For example, a denim company might sell $40 jeans (cost price) for $200, but the leather jackets cost $120 to make, and only sell for $450 in store. That is ok, providing they sell a lot more jeans than they do leather jackets.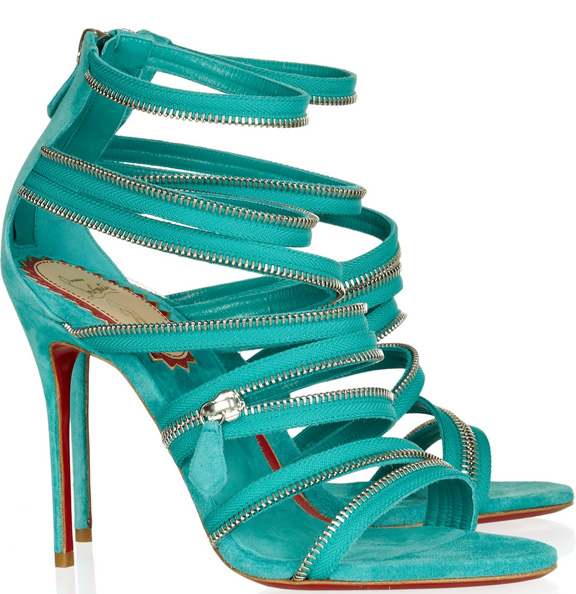 Well-known brands can add massive margins to products just because of the brand name. Sadly, I don't have any specific examples here, but I am willing to bet that these Christian Louboutin shoes cost around $100 to make – which totally doesn't justify the $1,600 price tag. But you aren't paying for the shoe, you are paying for the meaning of the red sole. Brands can add a ton of value to a product, especially with accessories.
If a company is vertically integrated and has all its own retail spaces, then products sell for much cheaper then they do if they wholesale. For example, a t-shirt that costs $20 to make can be retailed by a brand (in their own stores or on their website) for $50, and they make a decent markup. But if that brand wholesales, then they need to sell the t-shirt to a store for $50, and that store will sell it for $100-$150. That's why cheap fashion brands always sell in their own stores.
Many brands have "loss leaders." The $6 ballerina flat, above, is an example of just that. It gets customers through the door and to the cash register, and hopefully they will buy five other things while they are there.
Read Overrated and Overpriced, a blog post about how crazy expensive Rodarte is, compared to some other brands. Image sources: ballerina flat, printed dress, sleeved printed dress, Louboutin shoe.