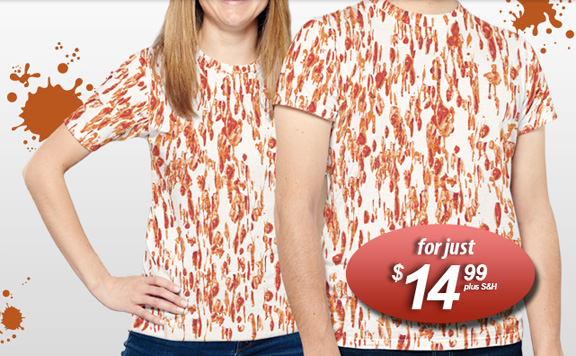 You know when you are eating and things get so messy you wish your t-shirt had the same print as all of the food you spilled on it? No? Me neither. And therefore I do not understand the point of Rib Stain Camo.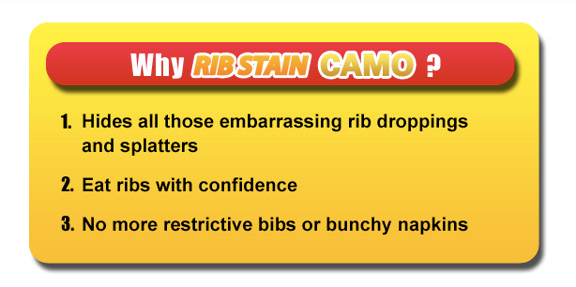 I can quite easily conjure up the scenario where this garment was invented – and it probably involved a lot of ribs, a lot of sauce, and a very messy white t-shirt. But just because you are a slob at the dinner table, does not mean you should invent a disgusting t-shirt covered in a spilled sauce print. Why can't people just learn to eat properly and "with confidence", without the need for a top to conceal the splatters. And by the way, what are "rib droppings?" Sounds like some kind of fecal matter.
I guess the price ($14.99) says something about the types of people who will be buying this. And am I the only one who thinks this t-shirt could also be marketed as a t-shirt for axe murderers to wear, on their way home after a kill?