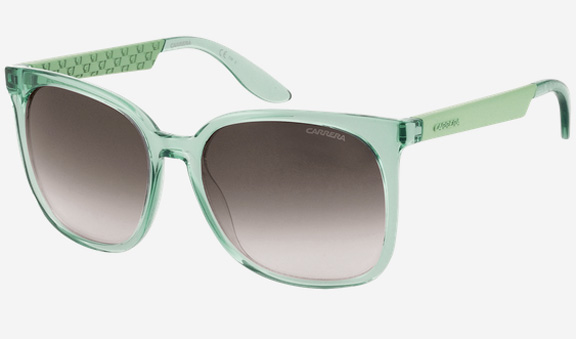 Sunglasses weather is good weather, even if that means sunny and cold. Thankfully for most of us it's not cold right now, just sunny. Carrera has asked me to put together a few outfits with one of my favourite pairs of sunglasses, the Carrera 5004 in green. Not only was this a fun excuse to assemble some outfits I'd like to be wearing this summer, but it was also an opportunity to show you guys my illustrations (don't make fun!) The best part is that I've got a pair of these sunglasses to give away. Scroll down to find out how you can win a pair!
Since I'm kinda obsessed with overalls right now, I put together an outfit that is perfect for hanging out at your Swedish summer house. (What? You don't have a Swedish summer house? Too bad… We do!) This also works well for walks in the forest and trips to the lake (which we also have in close proximity to our Swedish summer house.) Sunglasses from Carrera, overalls from Topshop, top from Band of Outsiders, ring from Ancidecor, and shoes from Sperry Topsider.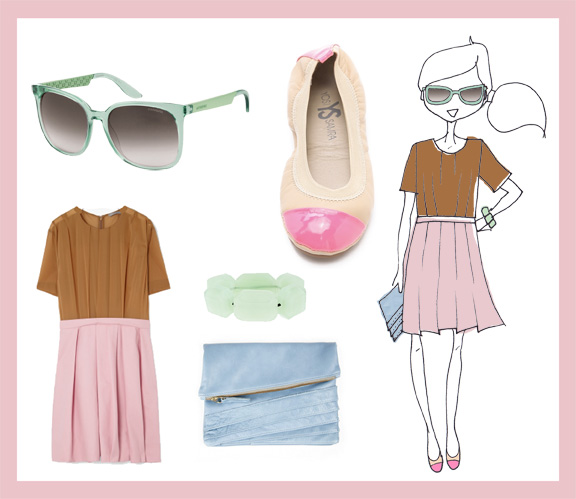 And this outfit is for casual evenings, BBQ's, or if you are in Sweden, you might want to wear this to a midsummer party. (I don't however, recommend wearing this type of dress to a crayfish party because the Swedes like to get really messy during those.) Sunglasses from Carrera, dress from COS, bracelet from Marni, shoes from Yosi Samra, and clutch from Collina Strada.
To win this pair of Carrera 5004 sunglasses, you need to do one of these two things:
Follow me on Instagram and post a summer outfit or fave hot weather fashion item with the hashtag #Carrera5004.
OR
Follow me on Twitter and tweet me your summer fashion must-have at @searching4style with the hashtag #Carrera5004.
I'll be announcing the winner on Friday June 28th.