This is not style related at all, but I thought I'd share some helpful tips on making complaints. I'm pretty sure everyone, at some point or another, has been screwed over or ripped off by a big company. (This seems to happen to me at least a few times a year, the worst offender is Rogers. I hate you Rogers!) When you try and address it, they put you on hold for hours, are unable to solve your problem, and usually don't give you any compensation. I'm pretty good at making sure our problems get solved, and I am especially good at getting compensation for the trouble and hassle, so I thought I'd share some of the tricks I use to make sure the big companies, and not me, end up out of pocket.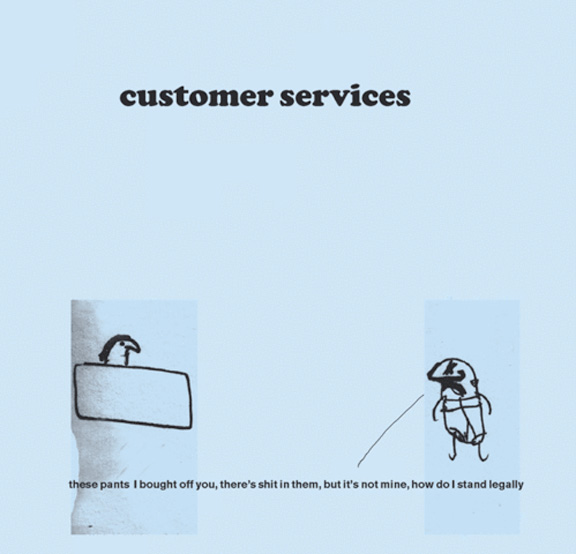 1. Plan your case. What's the problem? Did the company make a mistake on your invoice? Send you the wrong product? First, figure out if it is their fault, or someone else's. Even if it is UPS's fault, the company who ordered the UPS should take care of it. Try and establish what the problem was, and why they should take responsibility before you start your complaint. And try and hit them where it hurts. When I had a Ferragamo bag that started to fall apart, I brought it into the store and demanded they fix it. When they told me there was a fee, I said very loudly "If I wanted a bag that was going to fall apart in six months, I would have gone to Topshop." There was someone in the store looking at the same bag I had – and so they quickly took my bag and told me repairs were free of charge.
2. Know what you want. Don't simply call and demand compensation, demand specific compensation. Whether it is a $50 credit to your account or a replacement pair of shoes, you should approach the complaint knowing what you'd like in return. And be reasonable. If you go in demanding the world, you probably won't get it. On that note, don't be afraid to bargain. If you ask for $50 and they offer you $20, try for $40 (or be like me and continuously demand $50 until they are so sick of you they just give you what you want.) And sometimes it is a good idea to look at their company policy and recite it back to them. If they state "we won't be undersold" and you just found the same item somewhere else for half the price, then definitely remind them of their "policy."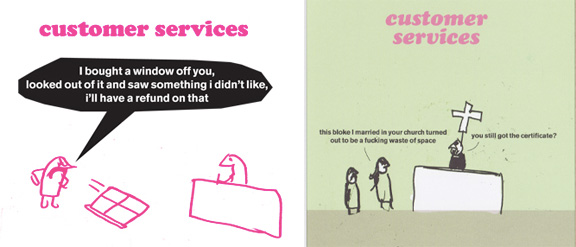 3. Get names of every person you speak to. This is particularly important when it is a big company, and one person tells you one thing, then another person tells you something else. I've had this happen so many times, and then you can't remember who said what, and your case is weakened. Make a note of each persons name and their employee number or extension (most won't give out last names, that's normal.) And make sure to make notes of every person you speak to on your timeline (see below.)
4. Document your complaint with a timeline. This might sound time consuming and pedantic, but a big complaint requires a detailed timeline (and if you complain frequently about the same thing, it helps to have documented each time it has happened, which good evidence to back up why you deserve more compensation.) Your timeline should include the date of each call, how long you were on hold (at the beginning of the call and in between customer service people), the name of the people you spoke to, and what they said.) When I once had a major complaint against my bank in the UK, I kept a detailed timeline, knowing the scenario would get messy. At the end, when the problem was resolved (6 months later, might I add), I read out my entire timeline to the manager, and told her I wanted $400 for the trouble. She didn't even argue, she just said yes. The timeline is a great resource.
5. Go higher. If the person you are speaking to isn't satisfying you, then ask for their manager. And keep taking your case to the next person up, until you get what you want (providing it is reasonable.) Escalation is not always easy, sometimes they tell you that the manager won't be able to do anything more. In my experience, that is NEVER true.
6. Be firm. You need to be confident and firm when you are making a complaint and expecting compensation. If you aren't the type that has a lot of confidence in this kind of situation, then make sure you know what you want and have a documented timeline (see points 2 and 4) as this will make your case stronger. And if it is simply something you are not good at, then have someone else do it for you. I am in charge of making all the complaints in our house, my husband is ok at it but I excel at this kind of thing – so it's my job.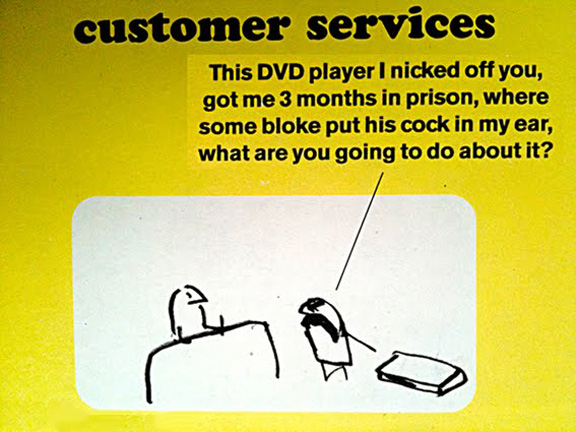 7. Be willing to do what you say. Which means, don't threaten to sue them or change company, unless you are actually willing to do it. And despite all this, remember time is money. If you are going to spend an hour on the phone for a $50 compensation, then it might be worth it (especially if you can do something productive while you are on hold – use speaker phone!) But if you are spending an hour on the phone to get $10 off your next bill, then it might just be worth calling it a loss, or adding the "problem" to your timeline and waiting until you have a major problem to bring it up (and therefore get even more compensation.)
All images from Modern Toss, one of the best comics, ever.