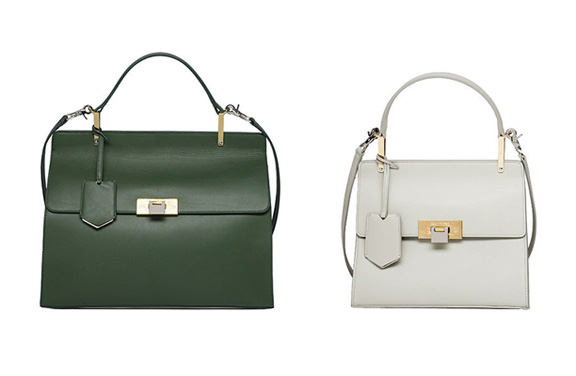 Alexander Wang's first bags for Balenciaga have just been released, and everyone is talking about great they are, which is a bit confusing for me. Here are a few quotes:
"The [bag] collection is definitely different from the classic Balenciaga handbag, but in the best way possible. " (Fashionologie)
"Alexander Wang's First Handbag Collection For Balenciaga Is Called 'Le Dix' & It's Dix-licious!" (Grazia Daily)
"It's no surprise that he would forgo flashy embellishments and instead create timeless handbags" (Fashionologie)
"What Alexander Wang has ultimately done is succeed in creating a bag that excels in its simplicity — it doesn't hide behind embellishment but rather shows how modern timelessness can really be." (She Finds)
How about this:
"Here is what Alexander Wang did for his first bag collection for Balenciaga: he basically copied the Hermès Kelly bag, tweaked the shape a little, removed the lock but not the key holder, and made a slight change to the proportions. For some crazy reason the fashion world is praising this expensive knock-off as being timeless. Yeah, it is timeless, because it is a COPY of a timeless bag. The Kelly Bag. Oh, and by the way, the Hermès Kelly bag is handmade by master craftsmen, in France, with some of the finest leathers in the world. I am pretty sure these Balenciaga numbers are NOT EVEN CLOSE." (Searching for Style.)
P.S. The Motorcycle bag was WAY better – at least it was unique.
Oh, and in case you want to make a visual comparison, here's the Hermès Kelly bag. Look familiar? Yeah.