GUEST POST!
I have a lot of things to say to Carine Roitfeld ("I'm sick of hearing you talk about 'porno chic' and thinking that you are rock'n'roll" would be a start) but today's letter comes from a guest writer, Rajan Sami, whom I connected with through this blog. We thought this would be a good time to post this letter to Carine since her documentary, Mademoiselle C, just got released and people are probably going to be talking about her/loathing her quite a lot over the next few weeks.
Dear Carine
What happened? You used to be a great stylist. In fact, once upon a time, you were my favourite stylist. So enamored was I with you and your work that in 2002, I left my fashion editing job in Tokyo to try and be your assistant in Paris. Alas, it was never meant to be. Without the right work visa, I got momentarily sidetracked with designer shopping and the electro club scene while you got bumped up from creative director to editor-in-chief of Vogue Paris.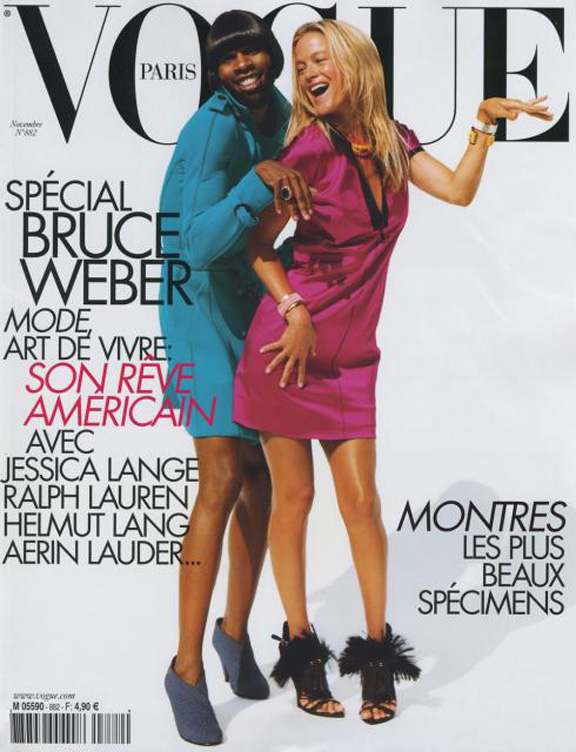 And while my fanciful Paris sojourn was to be short-lived, over the years I enjoyed looking at your work at the magazine. It was transgressive, it was chic, it was punk in spirit – and it was daring. You constantly pushed the envelope and Vogue Paris was a better magazine for it. When your tenure came to an abrupt end in 2011, I looked forward to what you would do next – after the initial shock had worn off.
But here's the disappointing thing. Around the same time, stylists such as yourself were beginning to emerge from behind-the-scenes as stars in their own right. They were increasingly photographed at every turn – on the street, outside the shows and on the red carpet. It seems the 'work' started to take a backseat as image makers rushed to build their own 'brands'.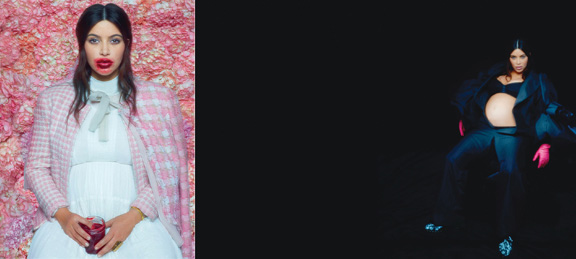 The recent Kim Kardashian cover and spread for your namesake magazine were the final straw for me. Had it worked, the shoot would have bestowed some much needed fashion credibility on the often-maligned reality TV star. Yet, despite bringing Karl Lagerfeld and Ricardo Tisci together, the results were terrible at best.
The icing on the cake, however, was an ironic post in The Cut this week about the family Roitfeld 'never' working together. And yet, here we have recent Barneys and Givenchy ad campaigns which you styled and star in with your offspring.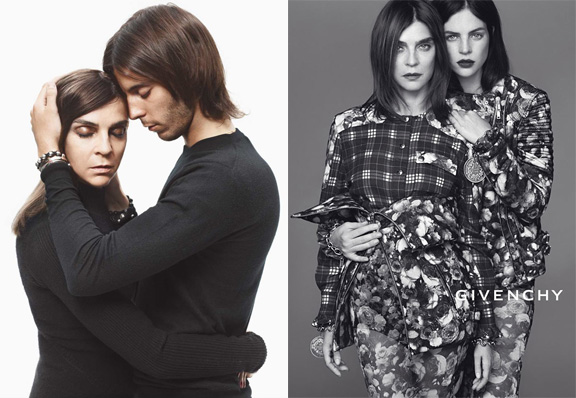 Perhaps, all of this is just emblematic of the celebrity-obsessed times we live in –where hype and star power are considered to be things of actual value. Which is unfortunate because the work is clearly suffering – and it's the reason why I loved you in the first place.
Yours,
Rajan.
A former fashion editor now living in the Pacific, Rajan Sami has a conflicted relationship with fashion. While he adores the beauty and creativity that comes with the industry, he is equally put off by the rampant consumerism, pandering to big brands and advertisers as well as the lack of critical analysis in fashion media.
Images sources: Vogue cover, Kim Kardashian photos from CR Fashion Book, Givenchy images, and Barney's images.