There are so many things wrong with this photoshoot and magazine cover.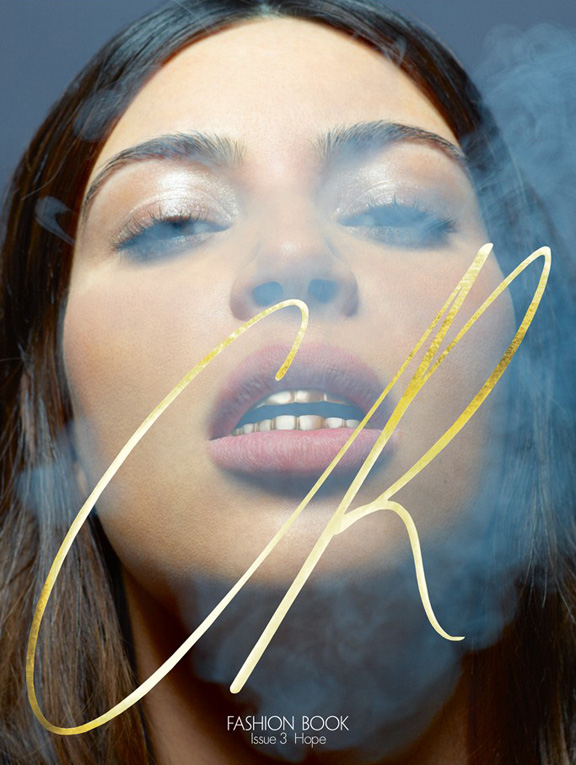 1. CR Fashion Book is supposed to be a "respectable" (if such a thing exists) fashion magazine with at least a shred of integrity. Well, that's gone. Let's face it, Carine Roitfeld didn't put Kim Kardashian on the cover of her magazine to be cool, she did it because Kim Kardashian has a million pathetic fans who will run out and buy this issue. This reeks of desperation! Maybe ad sales aren't going to well?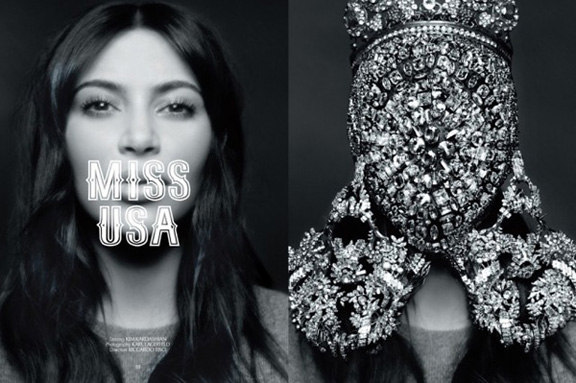 2. Karl Lagerfeld shot this editorial. Remember having a shred of intergrity? Nope. It's gone.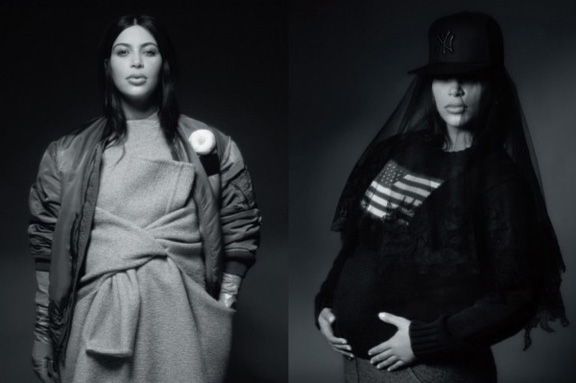 3. Kim looks ridiculous. The cover is ok (well, the gold teeth…maybe not), but in the rest of the shoot she looks TRAGIC. The baseball hat, veil and sweatshirt? The pink gloves and massive protruding stomach? A face covered in jewelry? If there's one thing this shoot has confirmed, it is that Carine has completely lost her touch as a stylist.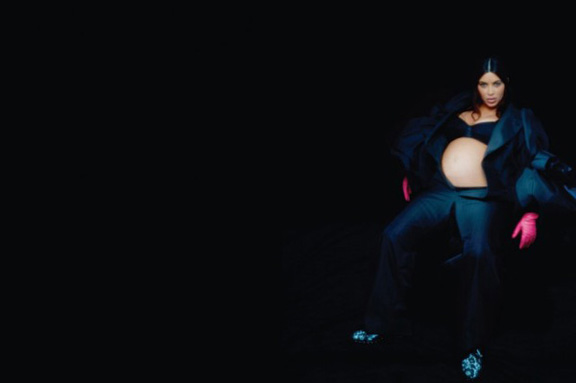 4. It is a pregnant celebrity. In a sexy photoshoot. WE ARE OVER PREGNANT CELEBRITIES IN SEXY PHOTOSHOOTS. Plus,  this is old news!!!! She already had the baby!
5. I was kind of hoping Kim Kardashian would disappear after the baby was born (maybe she got too fat and couldn't lose the weight and was afraid to ever set foot in public again? Wishful thinking…) but this shoot means she is still in our face, even though she is still in hiding.
Sigh. Fashion kinda sucks right now.