Hi Alexandra,
I just discovered your blog and it's just fantastic. I found it through researching about fashion careers. I've thought about what type of career I'd like to pursue, and it just always comes back to fashion.
I read through your posts about "5 Things To Consider Before Pursuing a Career in Fashion," "5 Ways To Impress Universities," "10 Tips to a Great Fashion Portfolio," and "5 Things to Do to Prepare for a Career in Fashion."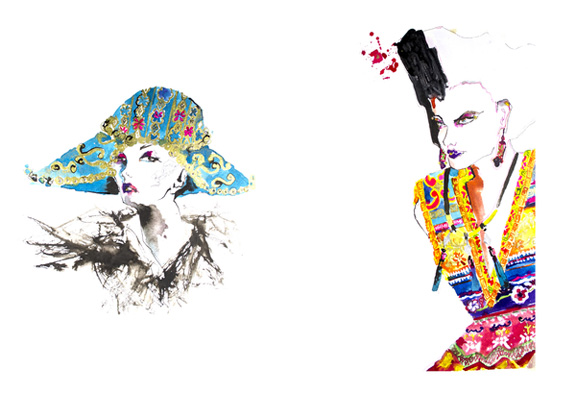 I was wondering what fashion careers you would suggest? Possibly ones on the more "realistic" side. I know from reading your posts that the fashion industry is NOT easy at all and that it's hard to get into without an "in" or knowing people.
What types of careers would you suggest in fashion?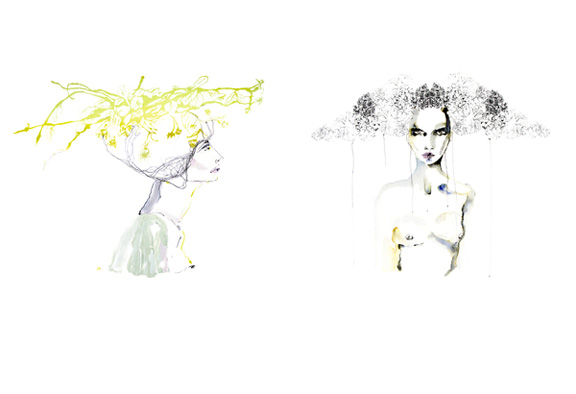 Hi Cassie,
Great question, but one that is hard to answer, and the reason for this is that almost all fashion jobs are hard to get. (I should note that jobs are hard to get, full stop.) So if you are setting your sights a bit lower (you are ok not to be the next Marc Jacobs), you are still going to have to work hard to get a role in the industry.
The easy answer to this question would be to look for jobs that are in abundance and where there is a shortage of applicants with the right skills. The roles they are desperate to try and fill will be the easy ones to land, if you have the right skills. This changes on a year to year basis – but this will be the best indicator of the jobs that might be a bit easier to get. For example, I had a quick look at 24/7 Talent (a fashion recruitment agency) and there seemed to be a lot of openings for designers, product developers and production/planning roles.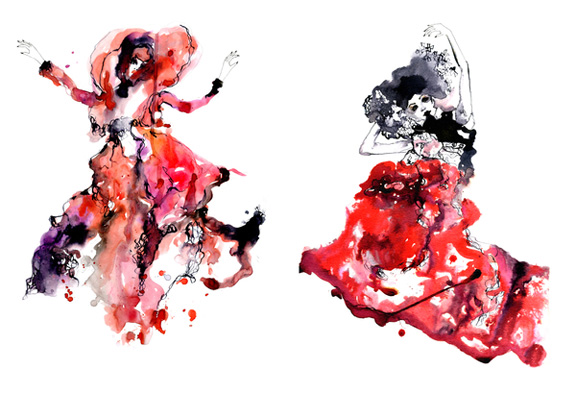 Here are a few other things you should consider:
1. What are your skills? Be honest with yourself. Write a list of the things you are good – and be realistic. Then consider the fashion industry jobs that might require these skills. While many people thing there are tons of crazy fashion jobs out there, most of them are the same types of jobs that exist in most companies: accounts, human resources, retail management, marketing, shipping, etc…
And honesty is really important here, because sometimes you don't like to admit that the role you would be best at is not exactly your dream job. I excel at being organized and at yelling people to get what I want, so I think the job I would most be suited at doing is the PA of a busy executive who needs someone to manage their entire life and make sure things run smoothly – and scream at the people who get in their way. Is that my dream job? No. But I know I would kick ass at it. And if I were starting over, I'd keep that in mind. On that note, I know someone who started as a PA to celebrities and is now working at a major fashion company. So there you go.
2. What do you like to do? Once you've established your skill set, think about what you like to do. While everyone paints a pretty picture about changing careers at middle age, it isn't as easy as it sounds. Ideally, you choose a career path that you can sort of stick to for the long run – and that means you should do something you like. Think about the bigger picture. Don't say to yourself "I love high heels" so I should try and work for Louboutin or Jimmy Choo. Figure out the things that give you job satisfaction (helping people, having tasks that can be completed quickly, working in groups, not working in groups, working under pressure, details oriented, etc…) and try and match them to roles.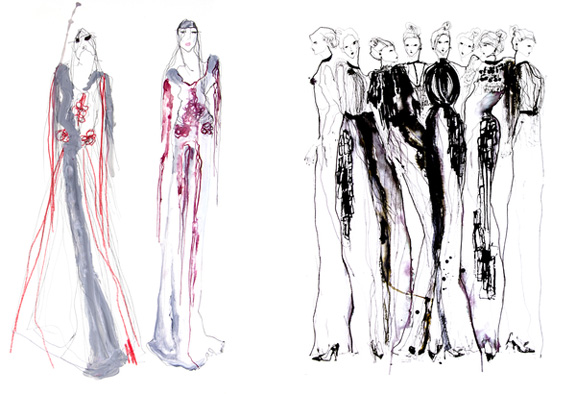 3. Consider logistics. Where are the jobs and companies you want to work for? Can you legally work in that country? Will it involve a lot of travel and you hate to fly? Think about these things, as they will be very important.
4. What are the requirements for the roles you are interested in? Do you have the educational qualifications? Enough professional experience? Can you get it? And are your person skills right for that job?
5. And finally, what are the jobs that have the most postings on websites? What roles do recruiters say they have trouble filling positions? What do recruitment agencies forecast are going to be "in demand" jobs in the next 3, 5, or 10 years? Most good recruitment agencies will have someone who is willing to answer a few questions for you, via email or maybe even in person. Ask them what skills are lacking in the industry, and what jobs they are trying to fill. Try to get an idea of what the job market is going to look like when you will be ready to work, and train accordingly. Twenty years ago, no one would have thought that being in charge of Twitter and Facebook was going to be important.
There is no point making a list of "easy" jobs to get in fashion, if you don't consider the above. And one last thing to keep in mind, not all fashion roles start with a fashion education. Maybe you study law and work with a brand protecting their intellectual property. Maybe you're an expert at supply chain and end up working in the fashion industry. There are a lot of ways to get into the industry, so keep this in mind when you are looking at options.
Good luck!
All illustrations by Eleanor Shenton.