For once, I am writing about Victoria Beckham and the theme isn't "YOU SUCK!" I am writing about Poshitis, a term coined by a London paper which describes the physical problems associated by carrying a heavy bag on the crutch of your arm.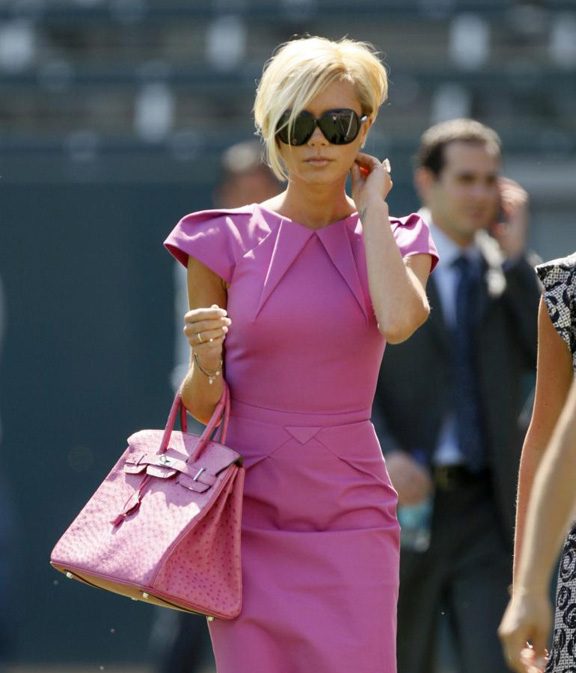 I'm suffering from a type of Poshitis and I am miserable. I started to notice alignment problems near my rib cage and hips after my second child, and I've been getting physio and doing weird exercises every night to rid myself of this condition ever since. As the pain started after my second child, I presumed the cause was pregnancy and the physical strain of feeding, carrying, and caring for babies. It turns out that having kids were not the cause of my problem, they simply exacerbated it. My massage therapist told me recently that the muscles around my spine (which are causing my ribs and pelvis bones to become all crooked) are so tense that they are most likely caused by something I have been doing for over ten years. Carrying a very heavy bag on my right shoulder.
Anyway, I am not writing this piece to get pity from you all, but I am writing it as a warning to all those people who, like me, carry a very heavy bag on one shoulder day after day – to stop! If it catches up with you, you'll be uncomfortable and massively out of pocket due to huge physio and massage therapy bills. My back is a mess as a result of Poshitis, and it sucks. What sucks even more, is that I am now resigned to carrying a backpack and trying to convince myself that a backpack can be fashionable. Watch this space, I am on the hunt for a very good looking backpack – let's see what I find.
P.S. Victoria Beckham, you suck.