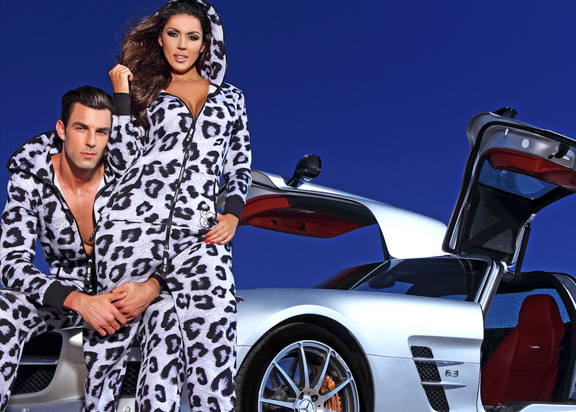 "Ever wonder what it would feel like to wear a hug?" No. Because I like my hugs to come from people, and I don't ever want to dress like a hug.
I used to say I don't trust fashion items that end with a "Z" (Tukz and Sagz come to mind) but I think it is important for me to point out that any fashion items that have three "O"s in a row are also totally unacceptable. I present to you the ZOOOPY, a fleece (I HATE fleece), hooded onesie – with a tacky print.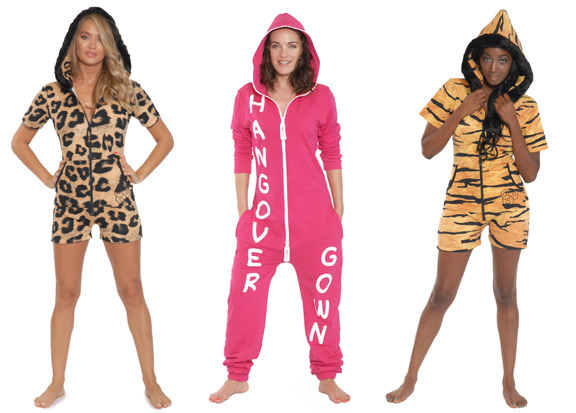 Unlike its sister products, the Pajancho, the ZOOOPY is quite expensive, ranging from $150-$200. Who the heck pays $200 for a product who claims to take you "from downward dog into the urban jungle?" No item of clothing should ever do that. You should change between yoga class and activities in the city.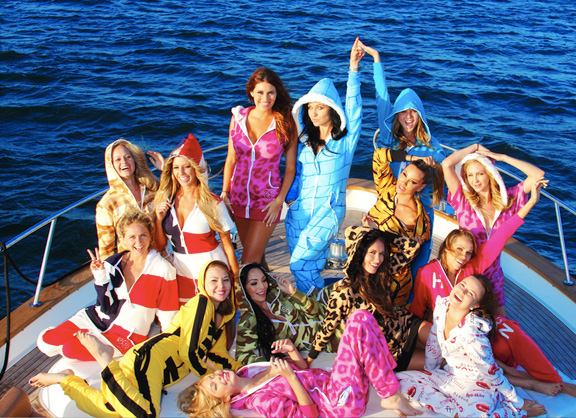 And the scariest part of the "ZOOOP" is that it is a suggested travel garment which allows you to "go from airplane to en plein air with class. With five secure pockets the travel ZOOOP turns traveling into a hands free experience. Simply stow your ID, tickets, and munchies in your ZOOOP's compartments for a flight sans stress." Why don't you just stick a sign around your neck that says "I do not want an upgrade." Because there is no chance in hell you'll be getting one wearing a ZOOOPY.
Thanks Maria for sending this over.