Hey Alexandra,
I wanted to touch a little more on the fabric topic. I'm a newbie wanting to get into the fashion world so I have a lot to learn. I read in one of your posts that it's limiting to the designer with regards to which fabrics to choose from and that designers could buy the fabric from the manufacturer. Is this how they keep track of what fabric designers are using? If I wanted to design a clothing line how would I know the fabric I want to use is not being used by another designer?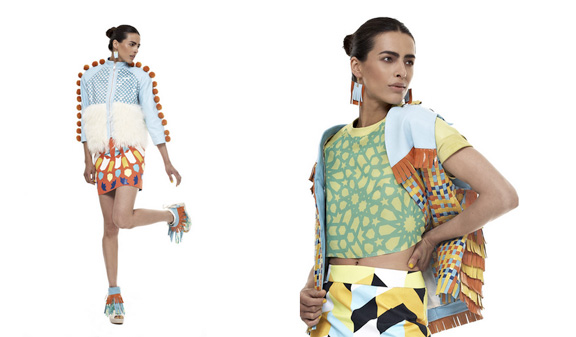 Hi Laura,
When you buy fabric from a supplier, never presume it is exclusive. Unless you are buying tens of thousands of meters, then no company is going to give you a fabric exclusively. Some good (meaning nice) fabric companies will give you exclusive in a category or region (for example, they won't sell that particular colour to another company in the same city making the same type of product), but not all will do that. Some companies will let you know what other brands have chosen a particular fabric, but that too is rare, because most designers don't want their competition knowing what fabrics they are using.
The only ways to guarantee that no one is using the same fabric as you are either to buy enough of it to get an exclusive (that will probably be tens of thousands of meters) or to personalize it in some way. That can easily be done by dyeing it a particular colour or adding a personalized print.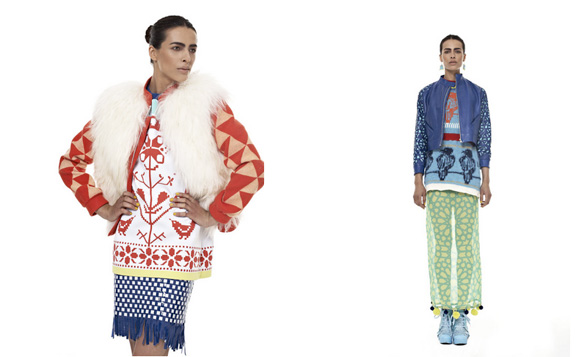 Another thing to keep in mind is that it is often not that big a deal if someone else is using the same fabric as you, providing it is not a really unique print or design. If you've got a great black jersey you are making dresses with, and someone else is also making dresses with that same jersey – will it be the end of the world? Probably not, as long as the dresses aren't the same. Fabric is of course an important part of a garment, but what you do with the fabric is most important.
These prints are designed by St. Martins graduate Elizabeth Morling.