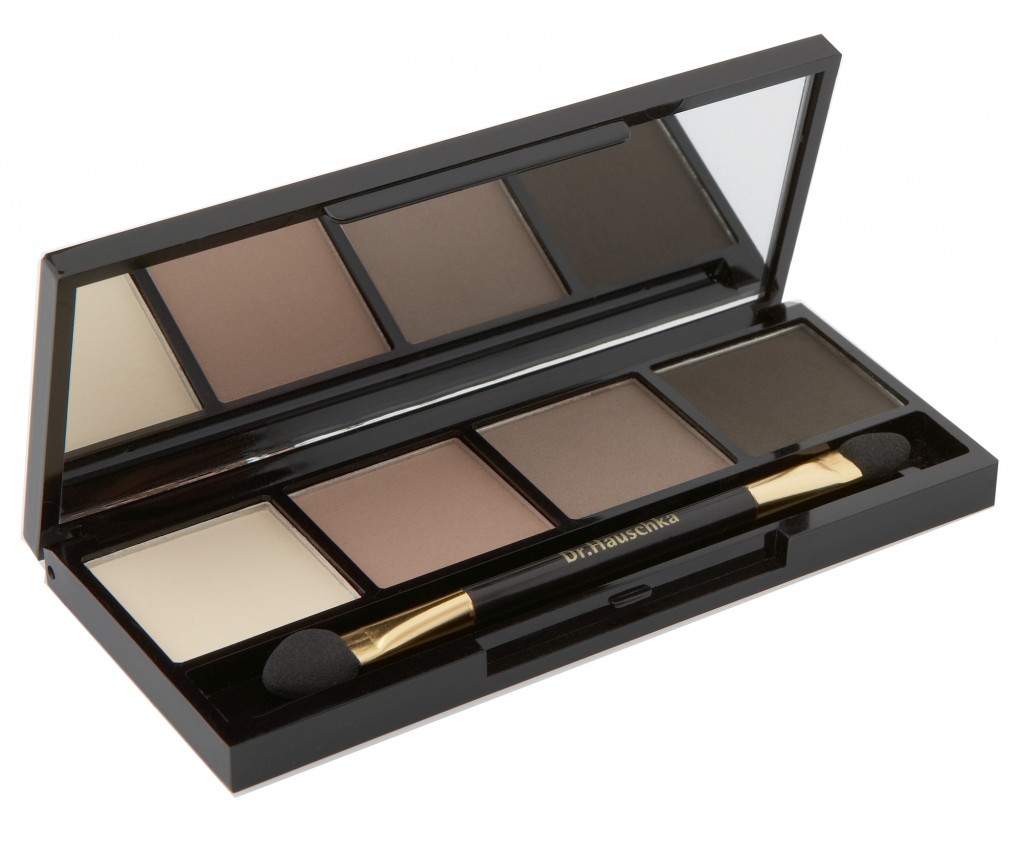 I did a major purge of my makeup drawer the other day. Back in the day I used to have the time and desire to experiment with crazy eyeshadows (lime green and bubble gum pink anyone?) but these days I am focused on practicality and not looking like a raver. It is also part of my journey towards minimalism – I want to have a makeup drawer that only has products I actually use, on a regular basis. Isn't that a novel idea?
This Dr. Hauschka Eyeshadow Palette 1 is pretty much the only eyeshadow I need these days. It is the perfect smokey eye kit, and even if you don't do smokey eye, the shades of sand, light brown, soft grey and anthracite are the ideal basic eyeshadow kit. (I like to add a bit of their Illuminating Powder right under the brow.) The main thing I love about Dr. Hauschka is that they make excellent, high quality cosmetics and beauty products from natural ingredients. I've become so conscious about what I put into my mouth and on my skin, it seems absurd not to take care around my eyes. Unlike some of the newer natural cosmetics brands, Dr. Hauschka makes products that rival the big brands' quality and staying power, but without the additives. A cleaner makeup drawer, in more ways than one.
As a blogger and fashion writer, I get a lot of free cosmetics and beauty products. Every year at Christmas I take all of the unopened and unused products and donate them to the Howe Sound Women's Center, who provides assistance for women in my area. This year I took this a bit further and reached out to some of my favourite beauty brands to donate a small selection of products. Thank you Dr. Hauschka for sending over a beautiful selection of beauty products for my donation to the Howe Sound Women's Center.
Get this palette for $43 in Canada at health food stores and The Bay, or online.