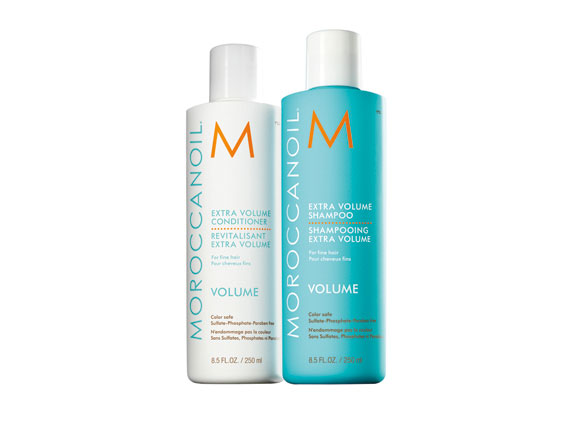 Over the past few years I've learnt two very important things about shampoo and conditioner. The first is to find the product that works best for you, and the second is not to use that one product exclusively. My scalp problems have meant that I'm best off using a specialty brand of shampoo and conditioner, but I've noticed that it completely loses effectiveness if I don't switch it up occasionally. So my secondary product is Moroccanoil's Extra Volume Shampoo and Conditioner. I was given a sample a year back to try out, and I was shocked. It actually did what it said on the bottle.
I noticed extra volume after a wash, which was very exciting for a limp-hair-head like me. I also like that you don't need a lot of this product, I use a very small amount and with enough water, it lathers up beautifully. I've been using it for over a year and am only into my second set. And like most of my favourite products, this is sulphate-free, phosphate-free and paraben-free.
As a blogger and fashion writer, I get a lot of free cosmetics and beauty products. Every year at Christmas I take all of the unopened and unused products and donate them to the Howe Sound Women's Center, who provides assistance for women in my area. This year I took this a bit further and reached out to some of my favourite beauty brands to donate a small collection of products. Thank you Moroccanoil for sending over a beautiful selection of hair products for my donation to the Howe Sound Women's Center.
Buy this online for $24 a bottle (and well worth it!)