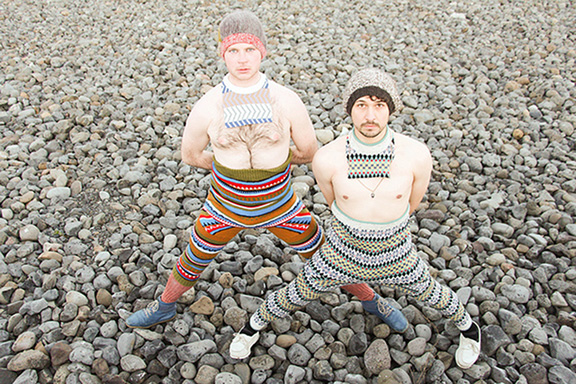 Swants are leggings made from a sweater. Just yesterday I was in a store that sold swants and they looked fantastic. They were homeade ones by some Canadian brand who makes them from upcycled sweaters. I was tempted to buy a pair, or even two, but since I am trying to be a minimalist, I decided to hold off until I am sure that I need them.
And in case you were wondering, these swants I was eyeing up were for my KIDS. Because a two year old will look awesome in swants. A ten month old will look awesome in swants. Heck, a ten year old might look awesome in swants. BUT AN ADULT SHOULD NOT WEAR SWANTS.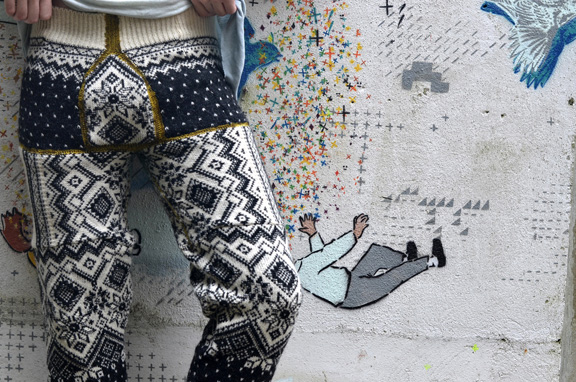 And I'm not sure what's more sad about this swants tutorial: the ridiculous images or the fact that there is a poem about swants:
Swants
A pair of swants a day keeps the chilly chills away.
Your bum will thank you and friends may spank you.
Envelop your thighs with cozy knit stitches.
You'll be the envy of all in your stylish new britches.
Swants require courage, attitude, and spunk.
Every pair you wear is a bingo, yahtzee, slam dunk!
Strangers may sneer, but have no fear
Because you are a pioneer discovering a new frontier.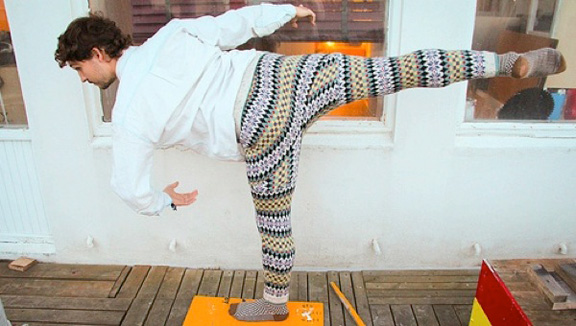 How about this?
A pair of swants a day keeps the dates away
Your bum will thank you but your mirror will disown you
Strangers may sneer, and you have every right to fear
As your embarrassed friends will soon disappear.
Images from here and the Swants tutorial. (Kids, DON'T try this at home. Unless it is for kids, then go ahead and try this at home. Babies will look asesome in swants.)