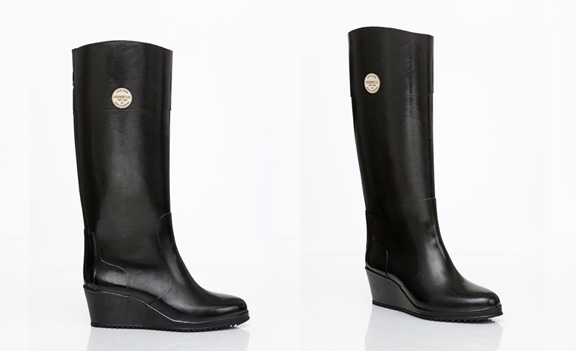 Rubber boot season is upon us (queue massive sigh here.) This year, instead of wearing Walmart rubber boots (that crack after a few months) or Hunter boots (overpriced and no longer manufactured to the high standards they used to be known for) I'll be wearing Nokian by Julia Lundsten, who is the founder and designer of Finsk shoes.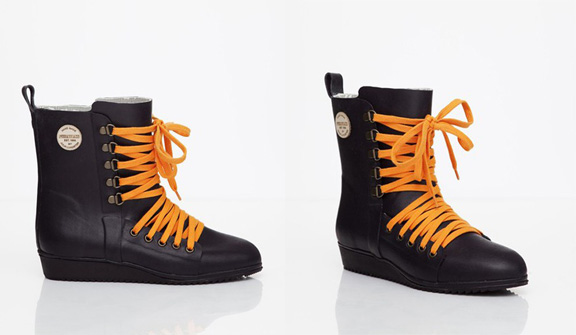 As you all know, Finsk is one of my favourite footwear brands. What you probably don't know is that Nokian is a very famous Finnish company that makes superb rubber boots. They are probably more famous for their mobile phones (you've heard of Nokia, right? It is the same company…) but now the company has split and Nokian primarily makes rubber boots.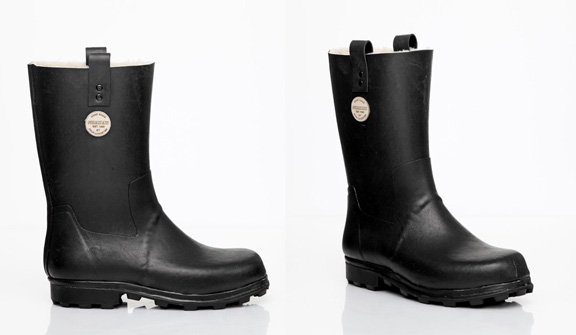 Anyway, the boots are not only super high quality (meaning they won't crack and leak like Walmart and hunters) but they are also very cool. I love the Knee High Wedge Boot for those times you want to be fashionable and dry, the Wool Lined Biker Style Boot for dog walks in cold weather and the Wedge Ankle Boots with Laces because they look like a rubber boot meets a hiking boot meets a high top.
Priced at $150-$200, these are the best way to stay dry and pretty this fall. Buy them here.