Shut Up I Love This is an online accessories store founded by a Vancouver blogger and buyer Sunny Shum (remember her interview about a day in the life of a footwear buyer?) Since I don't really do a gift guide around the holidays (because almost everyone else does one) I thought it would be nice to feature a few of the fantastic products on her site. Most of her stuff is local, and of course she is local – and the items below would make great stocking stuffers or gifts.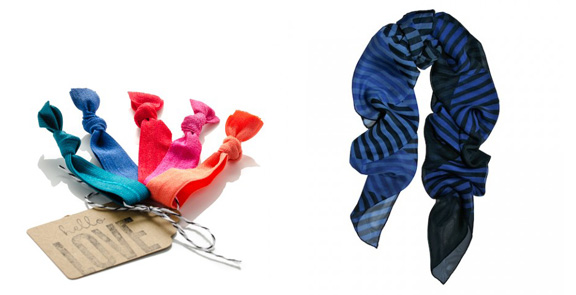 1. Fold Over Hair Elastic Ties. I'm kind of obsessed with finding the right hair ties and these are the second best ones I have found (the best hair elastics used to be from Superdrug in the UK, but they changed the shape and now they are crap.) Left, $10 for 5.
2. Mona Sultan scarves. There are so many scarf brands out there, but Mona's really are nice. Her bold, graphic prints are super fashionable and the one I have (in red and black) seems to go with almost everything. These make beautiful gifts. Right, $165.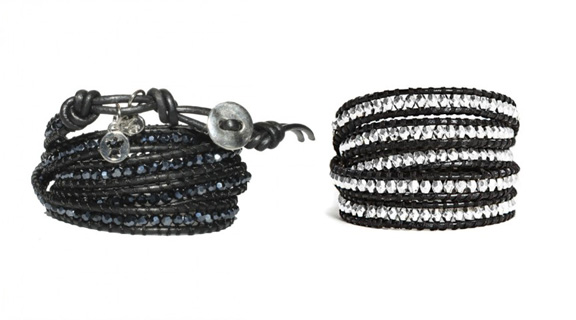 3. Alden Rae wrap bracelets. These are great for the type of person who likes wearing jewelry but needs something easy to put on, comfortable, and not likely to get caught in things (like children's hair.) I have two of those that I attach together and wrap around my wrist ten times. $49 each.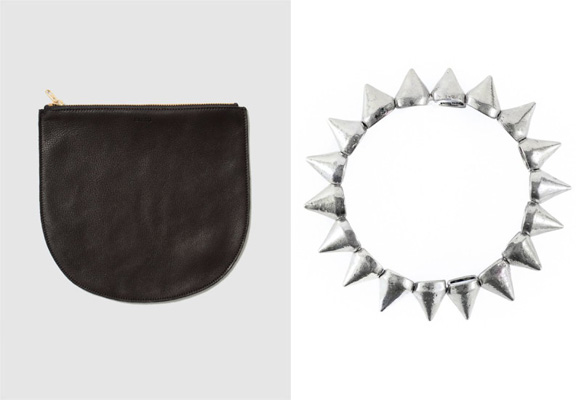 4. Baggu leather pouch. Now that I've started traveling again, it's become important to have a system in place for carry-ons, etc… I have a similar pouch I use for all my "technical" stuff – chargers, plus converters, etc… and I'd like to upgrade to a leather one soon. These are also great for pens or beauty products when you have a big bag that doesn't come with enough small pockets and compartments. Left, $45.
5. Birds of a Feather studded bracelet. I've got four of these and they are cute and really well-priced. Perfect for that person who never gets tired of studs. Right, $20.