Ask Alexandra is my advice column. Have a question you want to ask me? Fill out the form here.
Hi Alexandra,
I am a 1st year London College of Fashion womenswear student who completed my foundation a year ago. I came into fashion without any background or knowledge, and pushed myself really hard to learn as much as possible. I got into my course, which surprised me as although I worked my ass off, I was never the most talented student. Now I'm halfway through first year and I've completely lost it. I am bipolar and I am having a particularly rough patch at the moment, which I can't seem to get out of. I am still learning a lot but feel completely uninspired, and my productivity and self-esteem has hit an all-time low.
I am terrified as I am normally extremely high-functioning and am desperate never to feel this way again. Do you have any advice, former student to student, on how to cope with deadlines and projects when dealing with, you know, mental health issues? I am asking as I could talk to other people about my bipolar disorder but few would understand it in the context of the environment I'm in i.e. fashion school.
Dear Reader,
I think the most important thing to say here is that I am not a mental health professional and am in no way qualified to give you advice on your position, so you must know that anything I say is based on my own experience and is not professional help. Secondly, I'd like to say that you are not alone. A lot of students have feelings like this, so rest assured you are not the only person who feels like this, nor are you the first person in the fashion industry to have mental health issues.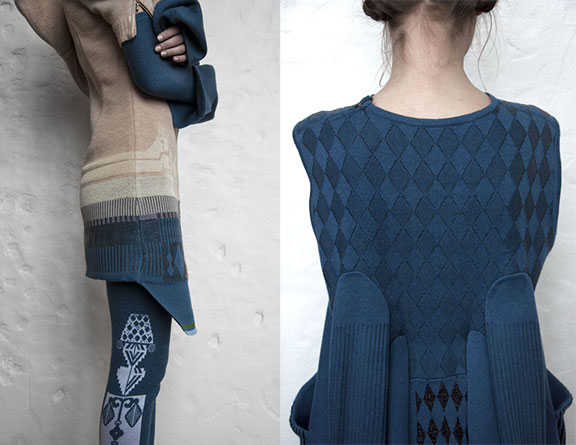 You say you aren't "the most talented student." I think it is important to reflect on what defines talent. Is it a great portfolio? Excellent sewing abilities? Or the fact that you work hard and get the job done correctly. Sounds like you are the latter – and do not put yourself down for having to work hard to do well, this is normal and is a quality employers will look for when recruiting. Talent is defined by a number of things and just because perhaps your projects aren't getting A's right now, or maybe you haven't won any awards, doesn't mean you aren't talented. You are on a degree course at one of the best fashion design schools in the world – it takes talent to get to where you are.
It is normal to have times where you feel uninspired and you struggle to be productive. This happens in many cases – during a difficult degree program, and also, during times of illness. Sometimes you'll just go through a few weeks where you don't come up with brilliant ideas. That's ok, and also, the reason why fashion traditionally had two seasons. Creatives cannot be expected to come up with new ideas all the time (although these days, they are.) Don't beat yourself up about it, you can't expect to be perfect for three years of a degree. Just do the best you can, and as long as you are getting the job done (even if it isn't at the level you might have liked) then you will get through.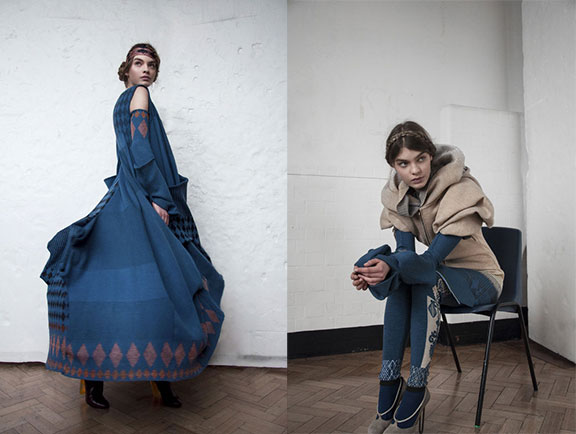 As for being bipolar, you should definitely seek some advice and help. Even though fashion school is unique, high stress environments where individuals are expected to deliver innovative ideas frequently, are not. So I think you'd be surprised about how other people will be able to sympathize with your case. And it is important to develop coping mechanisms for situations like this, because if you are planning a career in fashion, there's a good chance you'll feel like this again. Maybe you need to take time out, exercise a lot, read, relax, or find something that helps you get through these phases. Whatever it is, you need to find ways to make yourself feel better at times like this. Also, recognize that we can't all be high-functioning at all times. It is impossible – you are human. Don't be too hard on yourself. Be honest with yourself and know when to seek professional help. Your health comes before fashion school.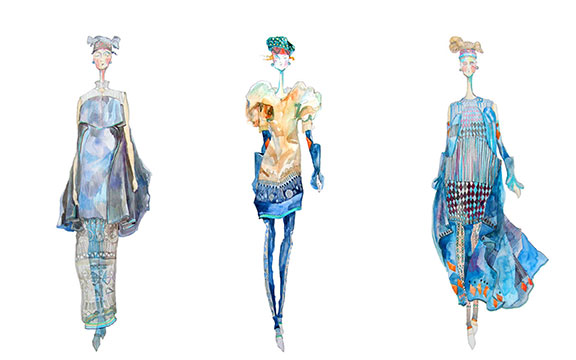 Lastly, some tips about surviving fashion school. First of all, try and keep your head down and work. It is so easy to get distracted in the studios – people chatting, taking coffee breaks, etc… Try and avoid that and work while you are there, leave when you need to relax. Secondly, try and avoid too much of the socializing. I know you want to do that sometimes, and it is important, but so many of my memories of St. Martins were actually hanging out in the Wetherpoon's pub next door, our massive bags all in a pile in the floor, drinking two pounds beers. Not very classy, and certainly not the habits of a highly productive person. Finally, you should be open with the tutors you trust and don't hesitate to use the resources of the school. There is help and assistance for students when they need it – that's what part of your tuition is paying for.
Hope this helps, and feel free to reach out with any more questions. I'd be more than happy to assist in any way I can, I'm touched that you reached out to me.
Images from this very talented London College of fashion MA graduate, Nelli Kim.