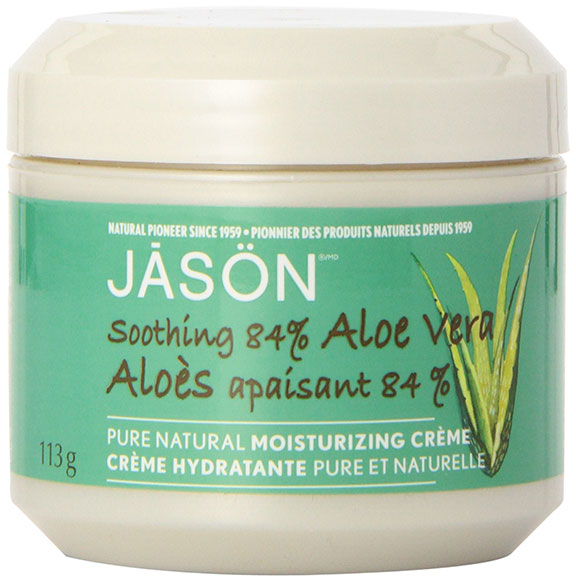 I have never been so dry in my life. I think it is something in the air here, it is not cold (in fact, the weather has been marvellous) so I don't know if it is the Swedish winter air or the house we are living in, but whatever it is, I am DRY. Oil was not doing the job, I needed a heavy duty cream that was inexpensive (due to the daily amounts I'd be using) and that was natural (as I try to avoid parabens, etc…)
I found this Jason Soothing 84% Aloe Vera Moisturizing Creme at Copenhagen airport a few weeks ago and it has been my skin saviour these past few weeks. It's thick, creamy, absorbs well, and mostly organic. The price is very reasonable ($8.99 a tub in Canada.) Also, it is in a pot so I can scoop up as much as I want and none is lost in a tube or pump. I'll be picking up another tub on Sunday when I am at the airport.
And on that note, I'll be traveling for business over the next few weeks. It is going to be a short, busy trip but if you want to know what I get up to, follow me on Instagram and Twitter. And if you want to know what my business, The Sleep Shirt, is getting up to, then follow us on Instagram. We post lots of nice photos of nightwear, dream beds, and midnight snacks.