When I found out that Topshop is selling Mom Jeans, two emotions swept over me. Firstly, sadness. I'm sad that our industry has come to this – marketing something that is universally considered unattractive, as cool. Secondly, I felt old, since I can't for the life of me understand why a young person would want to wear 'Mom jeans'. And I can say on behalf of almost all people in their thirties (who care about fashion), that Mom jeans have no appeal for us whatsoever. We avoid Mom jeans at all costs, especially if we are Moms, so to suggest we would go to a trendy retailer and buy Mom jeans from them is just absurd.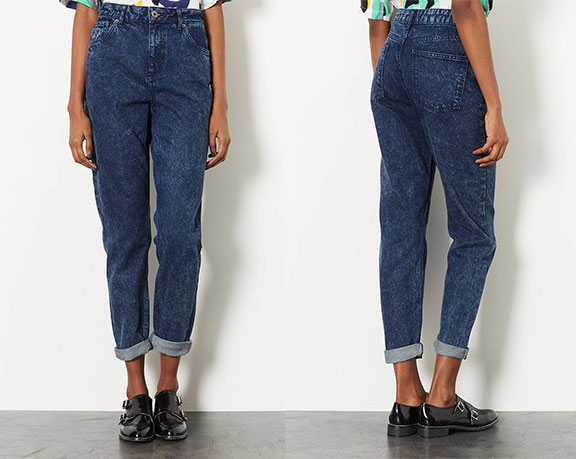 Jeans are one of the most important items to buy well – they need to fit, they need to flatter, and they need to feel good. Mom jeans are not flattering, they don't have a nice fit, and looking like a 40 year old soccer Mom isn't going to make many women feel good. Look! You can get them in an indigo acid wash. And they are only $80.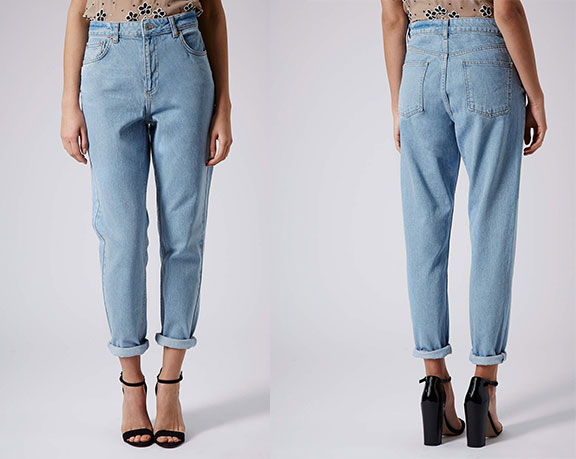 If you are thinking to yourself "these don't look THAT bad," remember, the girl wearing them in the photos is most likely a size zero and 16 years old. And if you really want to make yourself cry, check out the Mom Shorts. And then go crying home to Mom.