My attempts at living a minimalist life aren't just about buying less, but are also about buying smarter. When I decided I wanted to massively reduce the amount of things I own and buy, I also decided I needed to stop buying things that weren't produced by ethical companies. It is quite extreme to make a statement like that, but I am trying to be realistic. Ethics don't need to mean everything is made by a fairtrade women's collective in Africa. It can mean an independent retailer, a company like American Apparel who gives their workers paid holiday, or a brand who manufactures in a country that whose minimum wage is a fair living wage.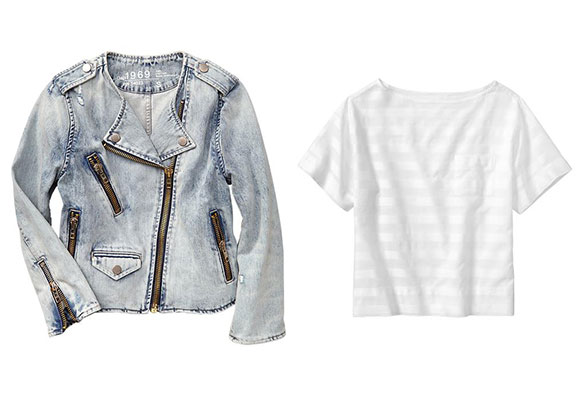 That meant no more Walmart (no big loss there), Joe Fresh, Primark, and Old Navy – which is fine by me. But Gap was a tough one to give up, for two reasons. First of all, they make great kid's clothing, and the BEST down winter jackets and snowsuits. I'm addicted to them and I have several for the kids. I can't afford a $300 Canada Goose down jacket but I can definitely afford an $80 one from the Gap (which you can throw into the washing machine. WIN.) Secondly, Gap changed creative director and the spring collection looks great. Rebekka Bay was the creative who launched COS, my favourite "non-luxury" brand, and now she works at Gap. When I went to their press day, I feel in love with some of the t-shirts and jeans. It's like someone waved a magic wand of cool at Gap, and suddenly it is exactly the brand it should be: simple, easy, good looking basics.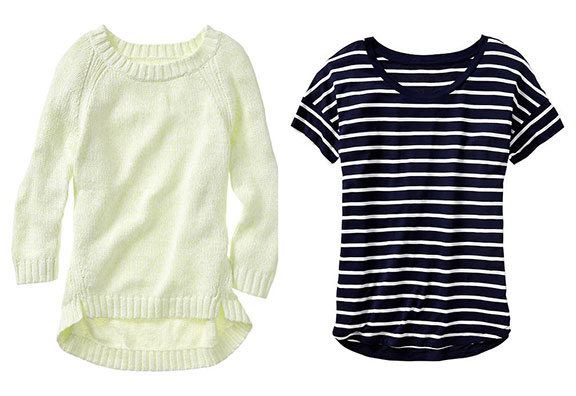 So I was thrilled to hear a few weeks ago that Gap has decided to raise the minimum wage of all of their employees. A retail strategist described what will happen next: "Gap will have higher retention, higher productivity, higher shopper satisfaction and will continue to increase its sales." (New York Times) See? You pay your employees well – and you get to make more money! It's interesting because this has also been American Apparel's reasoning for giving their workers paid holiday and sick days: it increases their productivity. I love that companies are recognizing that there is a financial benefit to treating their employees well.
So on that note, I'm not giving up on Gap just yet. I like what they are doing with their salaries, and their collections. I think it is important to support stores who do these kind of initiatives, in hopes that others will follow. I'll be in Canada in April and I am going to check out some of the pieces from their spring line, and come winter, I will be stocking up on snowsuits for the kids.