Ask Alexandra is my advice column. Have a question you want to ask me? Fill out the form here.
Usually I tackle one "big" question in this column but today I'm answering a few short letters I received recently about fashion portfolios, fabric tradeshows, and studying in France.
Dear Alexandra,
What fabric show season corresponds to what collection season? In other words, if you go to a fabric show much earlier than the season you need it for, it may be bought up by the time you're ready to purchase. So when should you go to the fabric trade shows?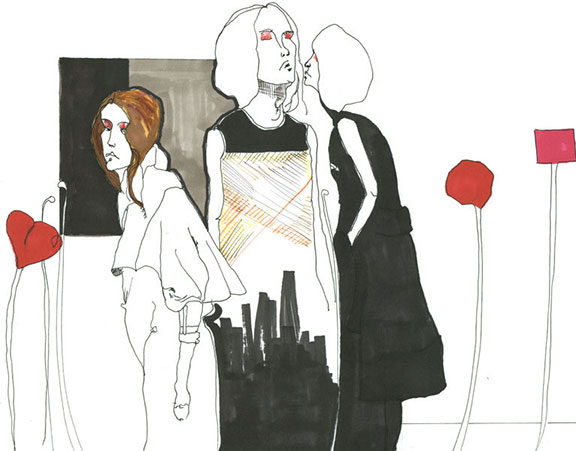 Dear Kim,
The fabric shows happen right at the time that the designers are looking for new fabrics. So, if we work backwards, Fall 2015 arrives in store in the summer of 2015. The stores place their orders for Fall 2015 in February and March, so the designers have a few months to manufacture the clothes. That means they have to have everything ready by January 2015, and they need about 3-4 months to design a collection. So in July to September 2014 the fabric tradeshows will be selling Fall 2015 fabrics. Designers will look at the fabric collections, choose the fabrics they want to use, order enough to make the sample collections, and then order the production quantities in March when they have all their orders from the stores. Fabrics for Spring 2015 were shown from November 2013 to March 2014. And keep in mind that most big fabric orders are made to order, companies only keep a limited amount of fabrics in stock.
Further reading:
Fashion 101: How do Designers Get Fabrics?
Ask Alexandra: How Do I get Exclusive Fabric?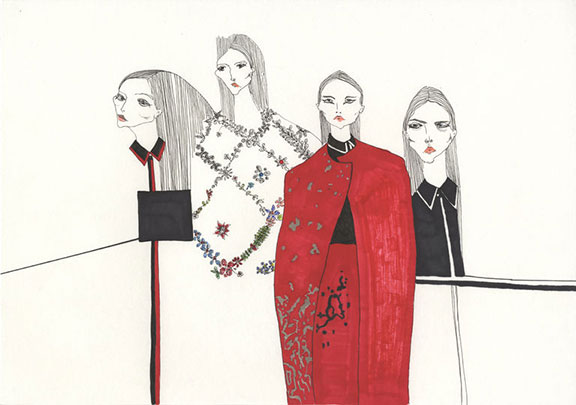 Dear Alexandra,
I'm graduating (tomorrow!) and am really tempted to apply to the Chambre Syndicale for their advanced pattern making course. I do speak french… my parents snuck me into a Francophone program in kindergarten, and after 13 years of it I'd definitely say I was fluent. WAS! I haven't spoken much of it at all in the last couple years, and even though my written is still really good my oral skills have gotten pretty pitiful. My question to you is how French do I need to be? Do the instructors get snarky when they have to talk slowly to you… do other students make fun of your accent? I know I'd get the hang of it after a month or so, but from experience Parisians are pretty disdainful of French as a second language. Are you French? What was your experience there like?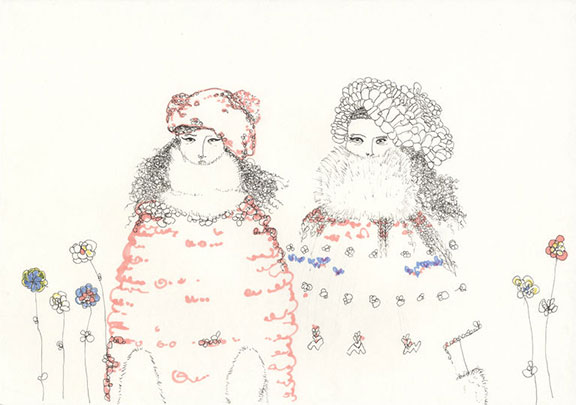 Dear Katie,
First of all, if the course says the classes are taught in French, then they are taught in French. And my experience with the instructors there was that hardly any of them spoke any English. That said, if you have basic French, you'll pick it up quickly, and I doubt they will be that snarky with you because they know that international students pay a lot more money for the course. My French was very good when I went there (my father is French and my parent's spoke french at home), but I struggled at the beginning with the technical terms although I was ahead of most of the other non-French students. No one will make fun of you! And in general, don't expect the French to be very accommodating of anyone with an accent. In fact, don't expect them to be accommodating for anyone, full stop. But that's just what it's like to live in France, and you'll get used to it. If you find it frustrating, drown your sorrows in delicious cheap wine.
Further reading:
Ask Alexandra: Pros and Cons of Studying Fashion in France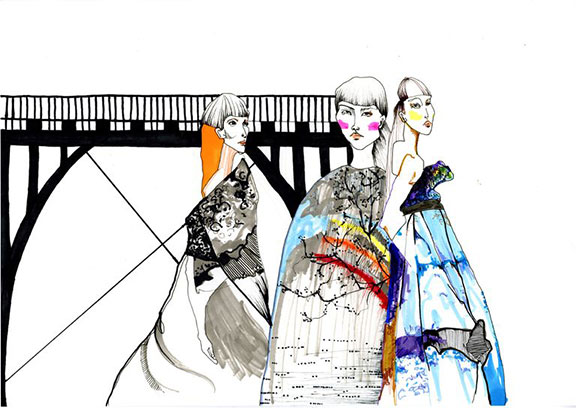 Dear Alexandra
Hey, I am a fashion design graduate and I am planning to enter a fashion management course. I wanted to know how should I make my portfolio. Any tips will be helpful.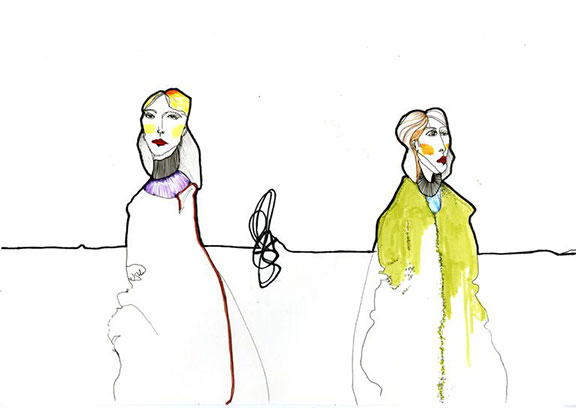 Dear Shreya,
Since you aren't putting design work into a portfolio for a fashion management course, I'd suggest the following types of work: shop reports, trend reports, writing (articles, catwalk reviews, press releases), marketing or PR plans, social media or event plans, business plans, visual merchandising layouts, range or collection plans, styling or photoshoot samples, technical packs, and/or any other business or marketing related work you have done, even if it isn't in the field of fashion.
Further reading:
10 Tips to a Great Fashion Portfolio
These beautiful fashion illustrations are by Valerie Servais.