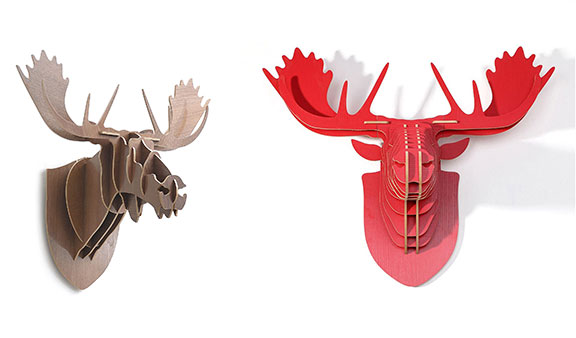 We are moving into a new place in a few weeks and I've been obsessing about décor. We haven't brought much with us from Canada and I am trying to keep things fairly minimal, but I want a few statement pieces for the house. I used to have an incredible set of moose antlers but we decided not to ship it back to Sweden because it was too heavy. I've also been a bit paranoid of mounting something of that weight in our house while there are small children running around. Which brings me to my next point – I'd never put an animal head on the wall above my bed because if there's an earthquake then you wouldn't want it falling onto you (that's the Vancouverite in me talking – we are on a major faultline.) However, these would look great in a hallway, den, or dining room.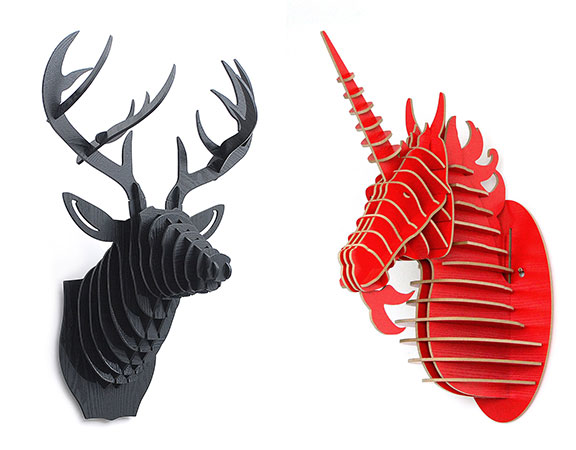 I love these Animal Trophy Heads from HauteLook because they are modern, light, and way less expensive. They also don't require mounting onto a piece of wood before you can put them on your wall. These are on sale right now for $99 so get there while you can.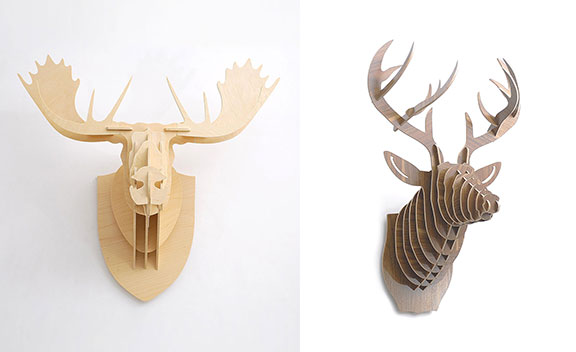 P.S. There are also some amazing outdoor rugs at HauteLook – which would be perfect on a deck or the lawn for kids to play on.