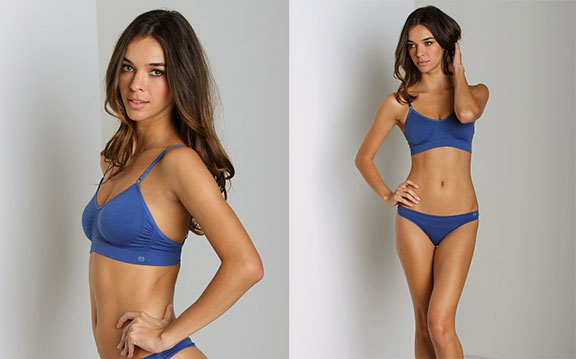 When you think about the lingerie sector, most people imagine brands like Victoria's Secret or Agent Provocateur (two brands I loathe) but the reality is that more than 70% of the lingerie market is "boring" underwear. But who says "boring" has to be boring? I've found it close to impossible to find cool, pretty everyday underwear. I don't want ribbons, scratchy laces, or massive padding – for my days working at home I just want plain underwear that isn't plain white cotton, a sports bra, or a crappy fit.
That's why I love Miel Sisters, a lingerie brand that makes comfortable, well-cut every day underwear that doesn't resemble the boring cotton multi packs that you find at most retailers. Other bonuses include that it is a Canadian company, you can do some sports in these pieces (not high impact) and the prices are really reasonable. The Nana bra above is $34 and the thong is $20.
Available at Miel Sisters and Largo Drive.