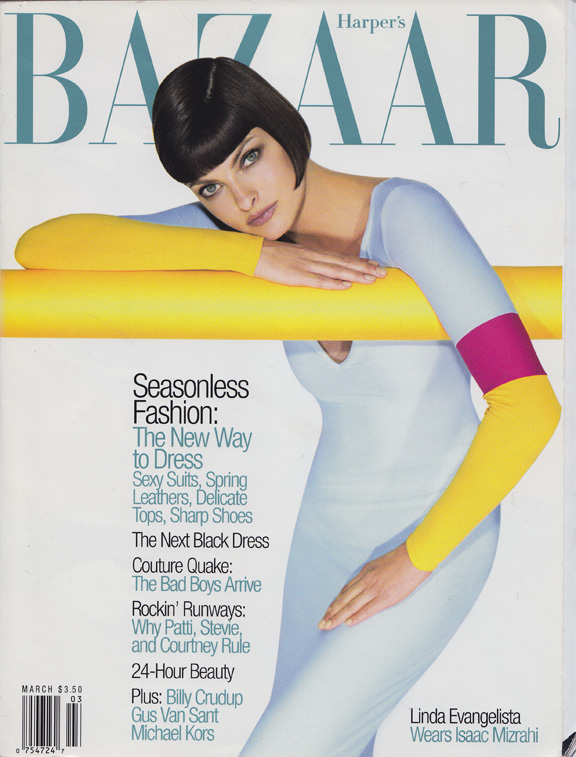 I used to keep my magazines after reading them, but over the years I had virtually never referred back to my vast collection of glossies. In my journey towards minimalism, I realized that there was no point keeping a bookshelf of magazines, and so I slowly started to reduce my collection. This happened in several steps, but each time I found myself keeping these old issues of Harper's Bazaar, because of the covers. A few months back, I finally got rid of them, but I scanned the covers so that I could share them with you.
Harper's has never struck me as an impressive glossy, but I soon realised that the reason why this particular batch of issues from the nineties were so amazing was because they were all edited by Liz Tiberis. In a time where fashion magazine editors weren't household names, Liz Tiberis was one name that fashion fans knew. Her battle with ovarian cancer during her reign at the magazine was well-documented, and she was praised for having turned around the magazine while undergoing chemotherapy.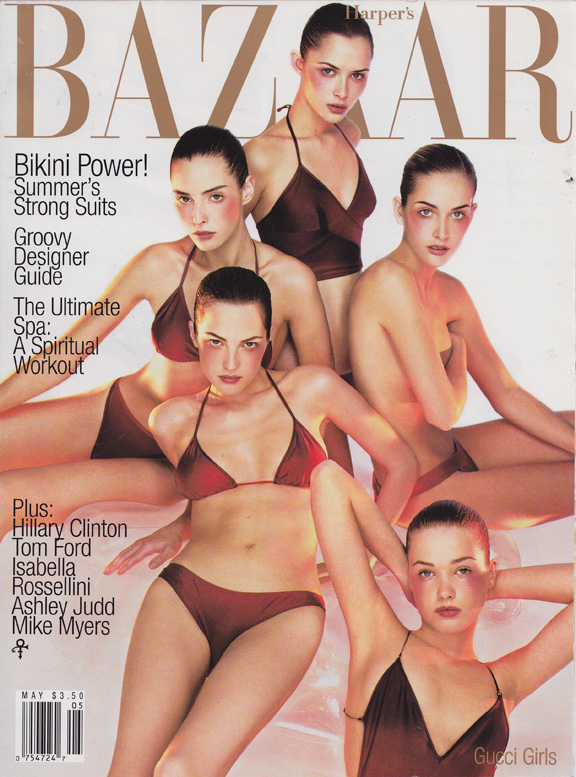 The covers are stunning: the imagery is strong, there are hardly any cover lines, and the layout is so simple. If magazines looked like this today, I might actually be inclined to buy a few. My favourite is the Linda Evangelista cover at the top, but she has even managed to make Elizabeth Hurley, Hugh Grant, and a monkey (a monkey!) look classy. And how can you not love the cover above, with all of the Gucci girls?
Dear fashion magazine editors of today: take note. This is what a magazine cover should look like.