Ask Alexandra is my advice column. Have a question you want to ask me? Fill out the form here.
Hi Alexandra,
My name is Nadia, I am 29 from Morocco and passionate about fashion. I resigned from a corporate job in banking in Abu Dhabi to go back to school and study to be a fashion stylist (actually to study to become a designer as I am not sure you need to study to become a stylist and only very few schools have styling degrees.) I feel that spending 3 years back at school is not necessary but I don't see another way to follow my dreams, as no magazine or art director would give me a job with a CV reeking finance and management but no experience in fashion except a blog that I started in January 2014 (whatwouldcocosay.com). I also feel that a design degree could also help me in in setting up a small business in case I don't manage to become a successful stylist. There is no going back to my old career and job as I can't live a single day more without being dedicated to this dream, what would you advise a person like me who realize at almost 30 that she wants to be a stylist? Thanks in advance for your response.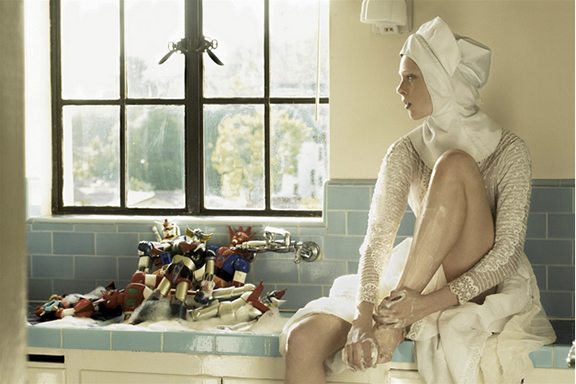 Hi Nadia,
I've met a lot of people in your position, especially when I was teaching the summer school at St. Martins, and it never ceases to amaze me that anyone would want to give up a high paying job for a low paying job (they both have crazy hours and I'm guessing are both very competitive.) While everyone says your job should be something you love, I know a lot of people who have "normal" jobs, that they don't hate, and their lives are focused on… their lives. What they do outside of work – which, let's face it, is the important stuff.
You say you can't live a day more without being dedicated to the dream of fashion? Remember that fashion is not all it is cut out to be. I've been in it for fifteen years and the glamour wore off very quickly. For the past ten years I've been more dedicated to my dream of sleeping a lot, hanging out with my family, snuggling with my dog, staying in five star hotels, and having the occasional night out with my friends. Don't be fooled into thinking that achieving this dream is going to give you happiness.

But since you seem pretty gung ho on getting into fashion, then I am going to start by suggesting you look for a finance job in fashion. If you have any finance skills that are transferable to a fashion business, you will probably get a decent job. Maybe it won't be so creative but you will be working in fashion. And then you can get a feel for what it is all about, and decide if styling really is your thing. And if it is, then you will know people already, and it will be much easier to get your foot in the door.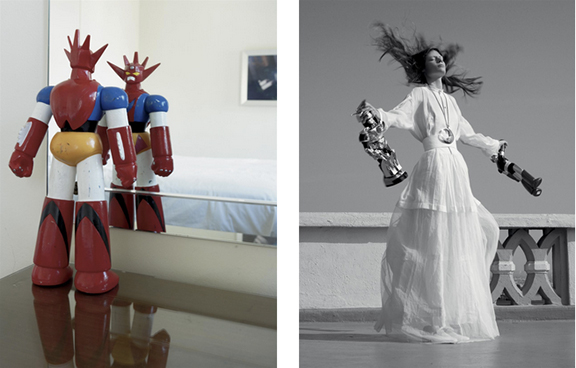 BUT, if this isn't an option, and you are dead set on becoming a stylist, then here are my suggestions. First of all, you are right to do a degree because you need to learn some skills and you'll network with people. Secondly, you are right that no magazine is going to give you a job with no experience, and to be brutally honest, no magazine is going to give you a job until you've got a LOT of experience. These are highly competitive jobs and usually they go to the children of rock stars or socialites. Expect at least 2 years of working for free before you make any decent money in the styling world.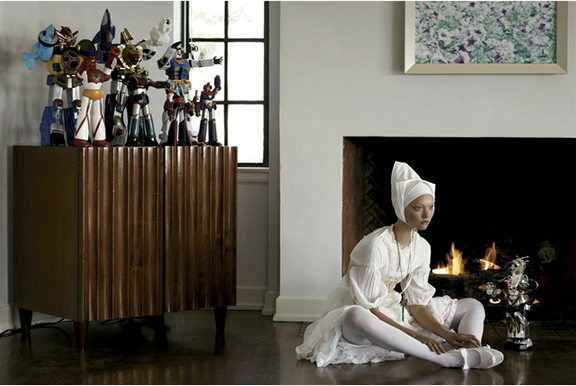 Also, you can't get a styling job without a portfolio, and your portfolio needs to be AMAZING. So start doing some professional shoots with a pro team and don't model yourself, because if you are modelling – then how are you styling at the same time?) Re-evaluate your blog – if you want to turn heads, you need better photography and a better layout. I know my blog isn't the best looking site in the world, but I'm selling opinion, not "styling." Look at some of the top bloggers in the world, make your site look like theirs.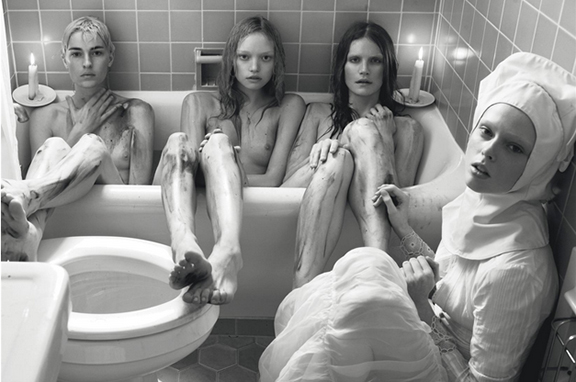 Try and stay open minded at school, maybe you will realize your skills lie elsewhere. There are a lot of jobs in fashion, and styling is one of the least glamourous. Do you like schlepping suitcases of clothes around town and getting paid peanuts?
Finally, don't presume that starting a small design business can be a last resort. As you may know, I have a small design business, and we are BUSTING OUR ASS to make it work and we have orders from Barneys and Bon Marché in Paris and I still haven't taken one cent of salary. This is not a plan B, it is a plan AAA.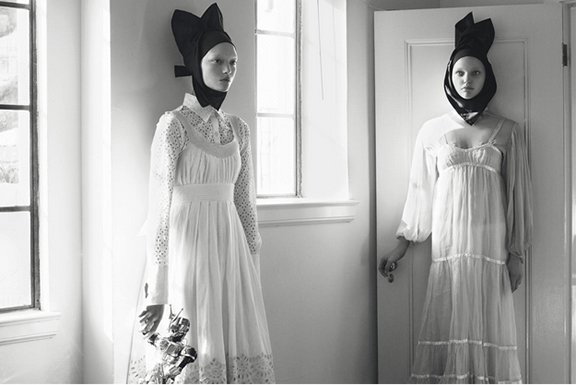 One last thing to note: while I hate when people say they have a "passion for fashion" (it's the rhyming thing that drives me nuts) I can tell you that passion will get you a long way. If you are driven, motivated, hard working, resourceful, and a little bit talented (and a little bit lucky!) you may just make it. Best of luck!
Further reading: