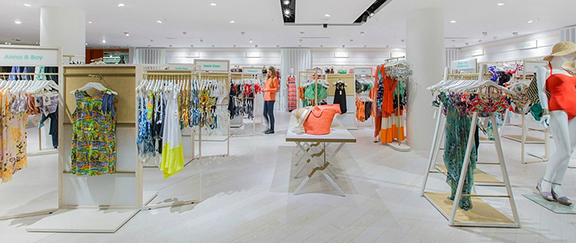 Today's post is actually a summary of a fantastic new online fashion course offered by a new company called Mastered. I met Sally many years ago when she was a buyer for Barneys. With over a decade of buying and industry experience under her belt, she has created a course on Mastered entitled Selling Your Collection to Retail Buyers.
I'm familiar with selling collections to retail buyers and IT IS VERY HARD. Thankfully my company is now represented by Rainbowwave, one of the industry's best sales agencies, so we don't have to deal with many sales at this time. But I have had to do it and I can attest that the lessons Sally has created are an excellent tool for someone with a brand who wants to attract buyers of boutiques and department stores.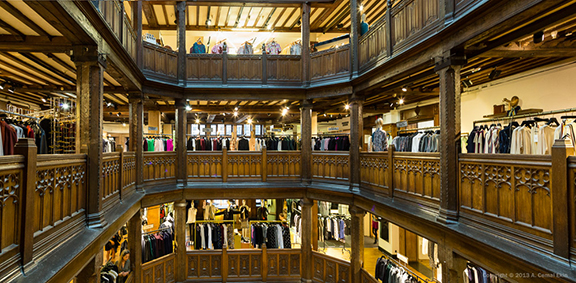 The course is divided into four steps, so I've compiled a short summary of each step, and Sally has provided a top tip for each part of the process.
1. Introduction to Buying. This section covers the buying terms you need to know (lots of good stuff on there!), the buying calendar, and how to create a hit list of the retailers you would like to target. "It is vital to get a strong grasp of the buyers role so you can better understand the way they work and when they purchase. It is also key that you gain a knowledge of the retail industry as a whole so you can stay up to date with what is going on, such as stores opening, closing, new competition, innovations, etc… Make sure that you have curated a focused and realistic store "hit list" – a list of the stores you most want to be in. You can only do this by visiting stores. therefore I strongly suggest you get your trainers on and hit the streets – seeing things for yourself, there is no replacement for this!"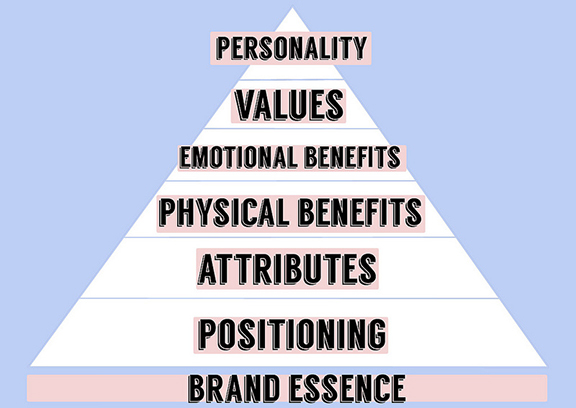 2. Pre-Approach. This section starts off by covering your branding strategy, which is really important. It includes identifying the adjectives that best describe your company's values (see the chart above), how to create a pen portrait of your consumer, and defining your USP. Then you move on to the all important selling tools, which are the linesheet, lookbook, and press book. I love that Sally puts the importance on the line sheet and not the lookbook – expensive photoshoots are not always necessary for a new brand. "It is vital to develop a tight and focused brand in order to be a success in this challenging marketplace. I would strongly advise that you develop a focused DNA for your brand. This DNA will then help you communicate every message of your brand, from the development of line sheets to the tone of voice on your company website. Also through the development of your brand DNA you will be able to get a clearer picture of your true competitors and potential development strategies."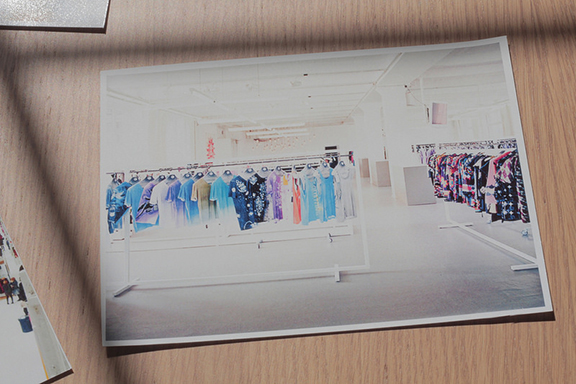 3. Approaching Buyers. This section of the course identifies the ways to get your product in front of the buyers: directly, through tradeshows, or using a sales agent. She has some excellent tips on tradeshows, which are expensive but can be beneficial, only if done right and properly researched. "Make sure you know the buyers name, their history (perhaps where they used to work). Know the brands they currently buy in for their store/department. This will allow you to have an informed and directed conversation."
4. Meeting Buyers. This last section covers what to do when you meet a buyer, and the follow up afterwards. ""Don't be too pushy, have your current collection ready with a press book and line sheets. Let the buyer look through this at their own pace. Make sure you know your prices off by heart and are confident about them. Know your current stockists, competition and delivery window. Be informed. This will help you look focused and make the buyer confident about placing an order."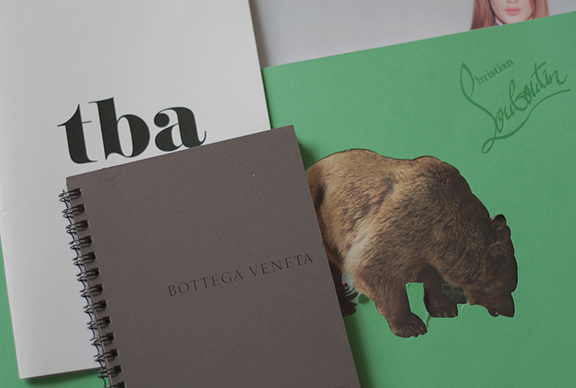 I should note that the course is very focused on the British market – so all the examples Sally gives are in the UK. That said, her techniques apply to most major fashion markets so you won't have any trouble applying the information elsewhere, particularly in Europe or North America. The other thing is that I feel she may be a bit too optimistic about the likelihood of a buyer actually getting back to you. This is a harsh reality of the fashion industry – even if you have created a very on-brand wishlist of stores and you have contacted them in the right way with the correct information, I think you are very, very lucky if 10% actually respond to your email (and don't get me started on the number that actually buy…) But you have to start somewhere! If you are a young brand looking to get your product into stores, this course will be an excellent resource to help you get your product to market, and well worth the money.
Selling Your Collection to Retail Buyers, online course by Sally Heale on Mastered. $195.
Further reading:
Fashion 101: What does a Buyer Do? Part 2
Fashion 101: What does a Buyer Do? Part 1
Fashion 101: How to Find a Manufacturer
Ask Alexandra: How Fashion Pricing Works
Fashion 101: How do Designers Get Fabrics?
Ask Alexandra: How Do I get Exclusive Fabric?
Ask Alexandra: Starting a Luxury Goods Company