I've yet to read a negative comment about Peter Copping's new position as creative director at Oscar de la Renta, and I think that's because it is really good news. Here's why.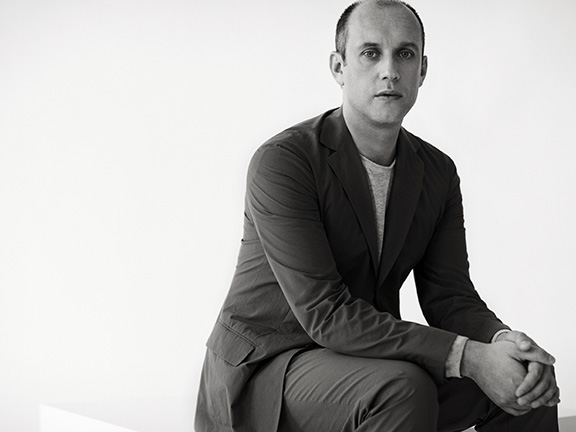 1. He is a good designer. Peter Copping doesn't stand out as one of the design greats, the rebels, or the game changers (although he still has a lot to prove.) But his collections for Nina Ricci have been consistently good. And when we consider the amount of crap that gets sent down the runways these days, I think this is a great achievement.
2. He fits the aesthetic. Copping worked well at Nina Ricci because he was able to inject the feminine, pretty handwriting that the brand represents. Oscar de la Renta has a different handwriting, of course, but it's not that dissimilar. It's hard to name many designers that could walk into Oscar de la Renta and take over without causing a kerfuffle. And while I think that John Galliano could have also been good for the job on the design side, I think the personality clashes (two big personalities – Oscar and John) would have made for some drama.
3. It makes me feel good when old school brands whose founders are close to retirement bring in new directors who are not vulgar or scary. I wouldn't quite say that this keeps me up at night, but I am certainly concerned about the next few years in the fashion world. Who is going to replace some of the greats, that are certainly due to retire in the next decade? Karl Lagerfeld comes to mind, but let's not forget that Roberto Cavalli and Jean Paul Gaultier aren't exactly spring chickens. And when we consider what has happened to Yves Saint Laurent and Versace – in the absence of their founders, then there is reason for concern. I love the idea of the founder taking in a successor on his terms and training him for the position so that this new person can take over knowing the history and the ways of the brand. While I'm all for new blood and new ideas, I like when the history of the brand is represented. Properly.
4. He is quiet. And I don't mean quiet as a person (although he is very quiet as a person, too) but Copping isn't the type of designer who is going to have Twitter arguments with editors or get into drunken rages on camera. For me, he represents the ideal personality for this industry: grounded, reflective, hard working, and conducts his personal business in private.
5. He is a nice and normal guy. Peter was part of the group of people I hung out with when I lived in Paris a long time ago (before the days of euros and Eurostars – I'm old) and I always admired his ability to be so distant from the industry. He always seemed so normal and for me he was the example that it is possible to be a highly successful fashion designer without being crazy or weird. Plus he was always very kind to me, at the time a junior designer trying to find her way in the wild Paris fashion industry. And lastly – he deserves it. He did his time at Louis Vuitton, in the days before Marc Jacobs was sober – and anyone who survived that for years deserves very good things. Congratulations Peter – you deserve it!
Portrait from here and catwalk images from Vogue.com.